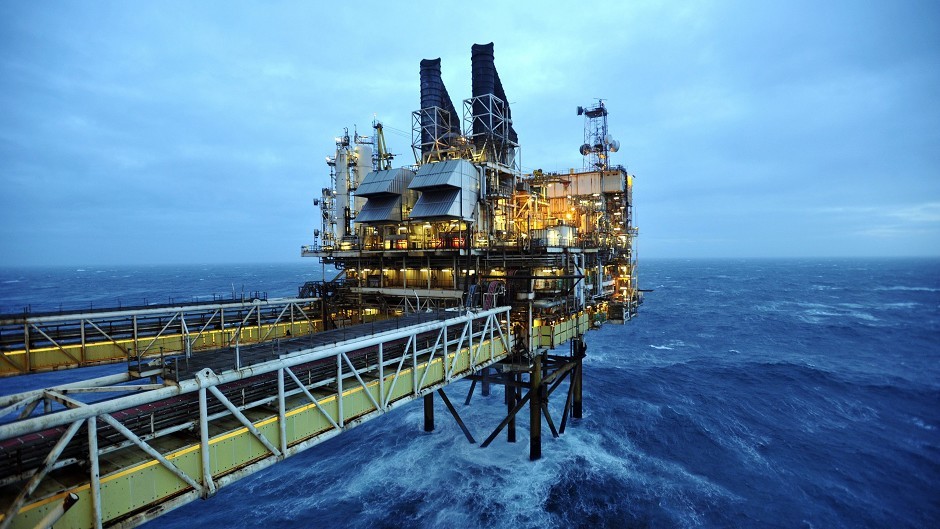 The SNP's energy spokesman has admitted that the Scottish Government will never see the "huge income" from oil revenues that were predicted as the cornerstone of an independent Scotland's economy.
Aberdeen South MP, Callum McCaig, insisted the industry was still "fundamental" to the country's fortunes, but that it was now in a "different stage".
His comments – which will cast major doubts on the economic case for independence – came as the Chief Executive of Oil and Gas UK admitted estimates that 65,000 jobs would be lost in the sector now seemed "conservative".
Last night, Conservative MSP Alex Johnstone said Scottish people would be "breathing a sigh of relief" that they did not vote Yes "based on the false promise of a second oil boom".
Mr McCaig told a fringe meeting at the SNP's conference in Aberdeen yesterday: "We are probably at a different stage in terms of taxation.
"I don't think we will see the huge income to treasury or hopefully Scotland that we have in the past. But it is an industry that is fundamental to our economy in so many ways."
Despite admitting that tax revenues would never be what they were predicted to be, Mr McCaig said he was confident the industry would bounce back from its current downturn.
He said: "We are in a different stage in the industry now.
"The exact make-up of that is to be resolved over the coming months as the exact oil price is worked through.
"There have been major investments in this industry from big players. Multi-billion pound investments have been made (with the oil price) at sub 50 dollar a barrel."
In June, the Scottish Government dramatically downgraded its estimates of oil revenues, with the lowest estimate being slashed by 80% compared to pre-referendum predictions.
North East MSP Mr Johnstone said: "Everyone remembers Alex Salmond saying there was 'little doubt' Scotland was on the cusp of another oil boom, but the truth is, it was one of the SNP's biggest cons during the referendum campaign.
"For months they've avoided publishing their own projections, because they knew they were vastly wrong and now we have one of their own MPs admit that fact.
"A huge amount has happened in the oil industry over the last year, not least the massive drop in oil price. Scotland will be breathing a sigh of relief that we didn't vote Yes based on the false promise of a second oil boom."
Deirdre Michie, chief executive of Oil and Gas UK, agreed that the industry was in a difficult place, but insisted the situation would improve.
She said: "In our report, we estimate a reduction of jobs in the sector of around 15%. Since the publication of the report we have seen more job losses and we now know that figure is likely to be a conservative one.
"It is always important to remember that these people (losing their jobs) are real people with mortgages and families to support."
She said that the skills gained in the oil and gas industry allowed job losses to be "mitigated" by people working in other sectors.
She added: "Looking forward, we can be confident that demand for our product and services will continue.
"We know that extracting our indigenous oil and gas reaps huge economic and lifestyle benefits for the country and avoids expensive and less environmentally friendly energy imports."