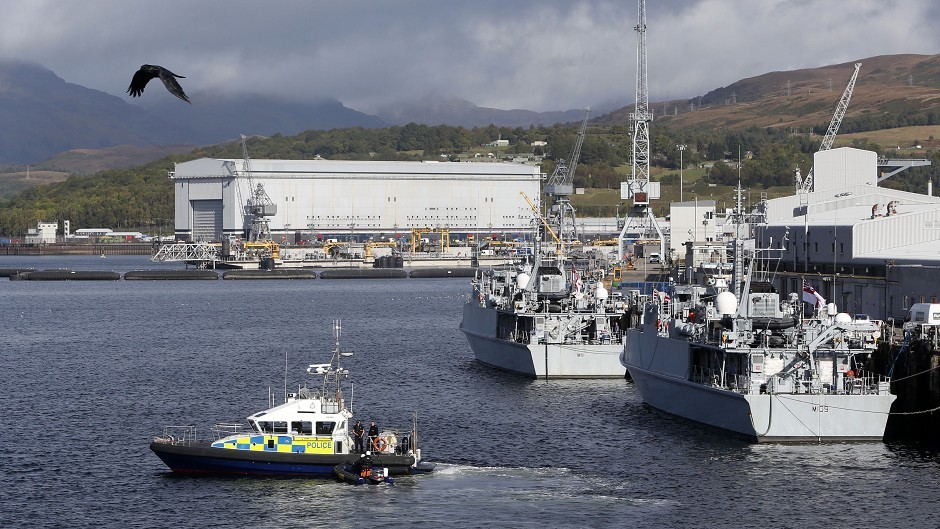 Scottish Labour could back scrapping Trident after party activists overwhelmingly supported a debate on the issue.
The decision has been heralded by the chairman of the party north of the border as the end of "the days of control freakery".
The Trident nuclear deterrent, based at Faslane, is currently up for a renewal, with most recent estimates suggesting it could cost as much as £167billion over its lifespan.
The UK Government, as well as some Labour MPs, back the renewal – but critics argue the weapons are expensive and unnecessary.
Scottish Labour chairman Jamie Glackin said: "The days of control freakery at conference are in the past.
"Kezia Dugdale said she would give members more of a say over decisions about policy, and that is exactly what is happening."
A debate on the future of Trident was the most popular choice among party activists, with 22% voting in favour of it.
The motion that will be debated has yet to be unveiled – but it could call for a change in the party's stance on renewing the deterrent.
Defence secretary Michael Fallon said: "We don't know the threats we will face in 40 years and having our nuclear deterrent is Britain's ultimate insurance policy.
"Not only does it underpin Britain's security, it is a massive benefit to Scotland's economic security.
"The Conservative government has pledged to invest a further £500million to ready the Faslane base for a new generation of Trident subs – investment which will guarantee thousands of jobs for the next 40 years.
"Labour has supported this policy for many years."