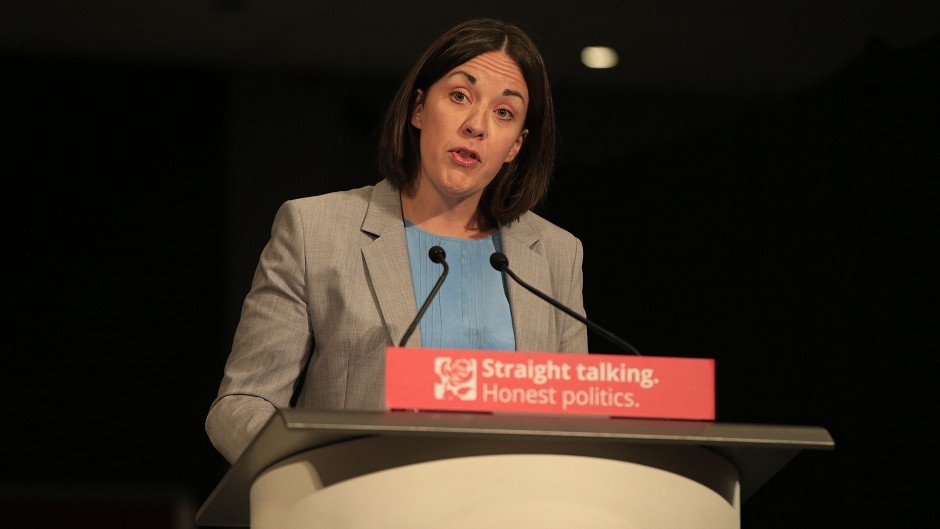 Kezia Dugdale will today make a pledge worth hundreds of millions of pounds to restore tax credits – funded by using new powers to get top-earning Scots to pay more on their income.
The Scottish Labour leader will use her key-note address to outline how the party would use "the real powers that are coming to the Scottish Parliament to change things".
Restoring tax credits in Scotland is expected to cost £440million.
Scottish Labour said it would use new income tax powers to keep the top rate of tax at £43,600, rather than raise it to £50,000 by 2020, as the UK Government plans to do – a move that would cost top-rate earners in Scotland around £1,280 more a year than those south of the border.
That, combined with scrapping SNP plans to cut air passenger duty, would pay for the restoration of tax credits, according to Scottish Labour.
At Perth Concert Hall tomorrow, Ms Dugdale is expected to say: "We have a government in Scotland which looks at a problem and sees only the politics.
"We need a government that looks at a problem and sees the possibilities.
"I see things differently.
"I don't look to make political capital out of a grievance.
"When I see a problem I ask – what can be done?
"So let me say today what we will do: Scottish Labour will stand for the elections with a promise to restore the money Scottish families will lose from this Tory tax rise on working families.
"We will act as soon as the new powers make it possible."
Ms Dugdale, who was elected party head in August, is also expected to throw down the gauntlet to the SNP by challenging them to back her plans.
Chancellor George Osborne has proposed reducing working tax credits in a bid to tackle the deficit, arguing that the introduction of a national living wage will mitigate any loss of income.
Critics, including Ms Dugdale, argue that the changes will see families lose thousands of pounds and could plunge people into poverty.
She is expected to add: "The SNP have said they would cut the tax paid on airline tickets, a policy which will eventually cost £250million a year.
"I know that this is a policy which many will welcome. Not least the airport operators, but I say this:
"A tax cut for those who can already afford to shop for airline tickets cannot be Scotland's priority when families cannot afford the weekly shop.
"So we will spend the money the SNP would instead spend on abolishing Air Passenger Duty, and we won't implement George Osborne's new tax cut for those on the higher rate of income tax."