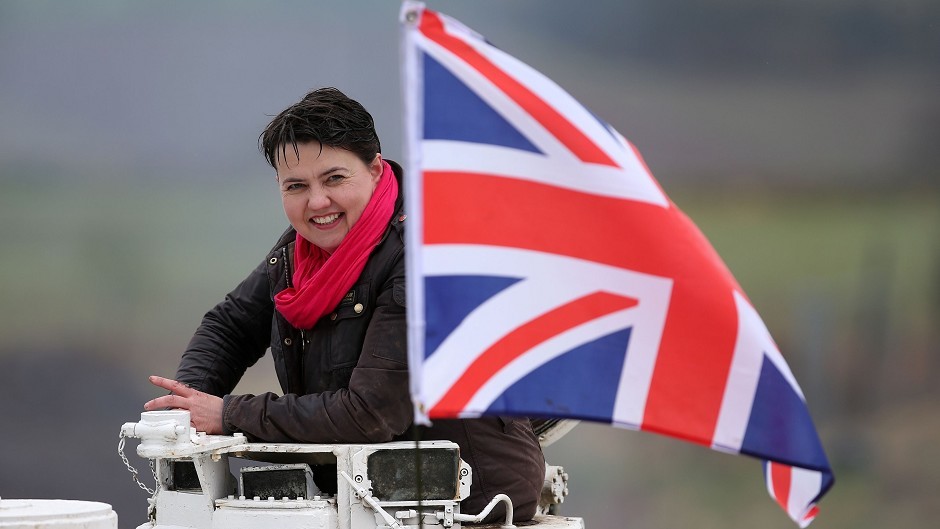 Ruth Davidson has come out in support of extending air strikes to Syria, insisting now is the time for "moral courage and genuine leadership".
The leader of the Scottish Conservatives warned Islamic State posed an "existential threat" to the west's way of life.
Her intervention came as it emerged today's scheduled Commons business – including Prime Minister's Questions – has been cancelled to make way for the debate and vote on military action.
The motion MPs will discuss confirms no British ground troops will be deployed and specifies air strikes will be "exclusively" against IS targets.
RAF planes could be bombing within hours if it passes, as is expected following confirmation Labour MPs will have a free vote.
David Cameron's case also won the unanimous backing of his Cabinet colleagues yesterday, with more than 20 ministers speaking to emphasise their support.
Glasgow MSP Ms Davidson was in Westminster for political cabinet which was cancelled, but she was due to be briefed at the 1922 committee meeting.
She told the Press and Journal: "This isn't a war that we have chosen, this is a war that we are in.
"For me the question is – we accept Isis is a threat to the UK – do the air strikes increase or decrease their capacity to carry out the threat that they have?
"I think it diminishes their capacity to strike against a country whose way of life they want to destroy."
Highlighting Germany's "astonishing" approval of an anti-IS mission, she added: "It shows there is an absolute coalition of western civilisations who say you will not destroy our way of life, you will not wipe us off the planet, we are not going to allow you to do that. I stand with that coalition."
Ms Davidson, who marched against the action in Iraq, said she did not want to condemn those with differing views.
She accepted it was not an easy question, but explained she struggled to understand what a negotiated solution would look like given the unconventional nature of the conflict.
She went on: "I believe this is an existential threat to the way of life of western democratic nations.
"This is a time for serious and level headed responsible action and consideration. This is not taken lightly.
"I think this is a time for moral courage and for genuine leadership and I think that's what the prime minister is showing."
She said it would be "presumptuous" to comment on the UK Government's estimate of 70,000 free Syrian army ground troops on the basis she had not been party to Privy Council briefings.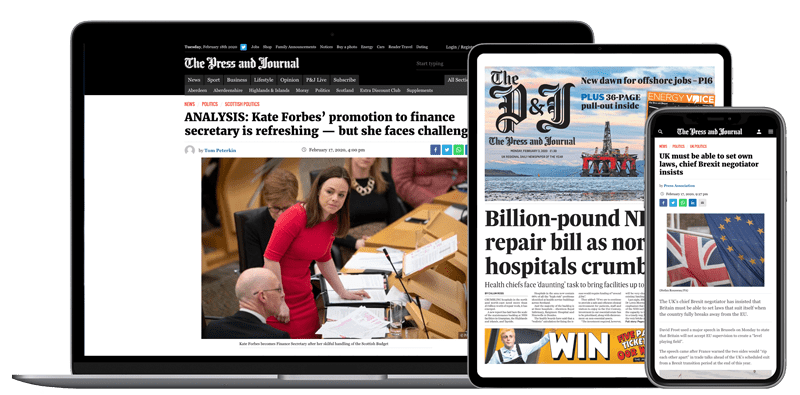 Help support quality local journalism … become a digital subscriber to The Press and Journal
For as little as £5.99 a month you can access all of our content, including Premium articles.
Subscribe