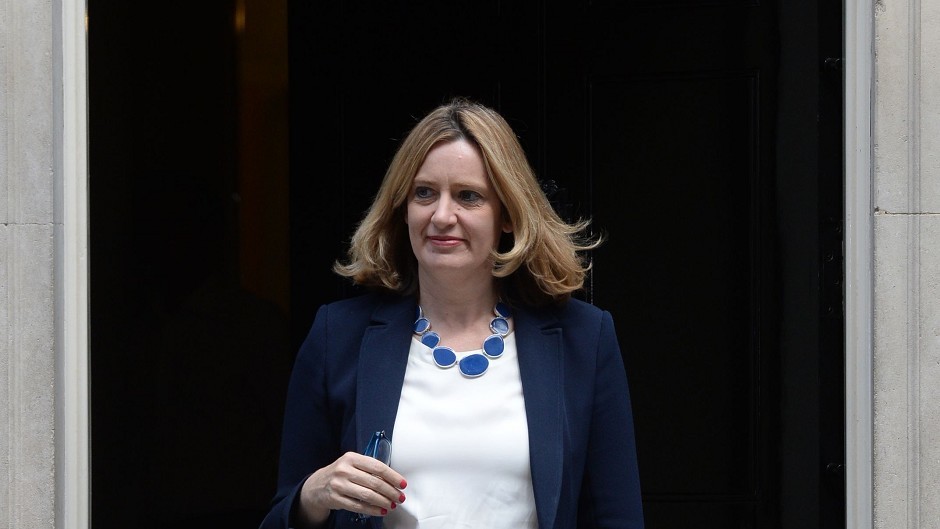 Energy Secretary Amber Rudd has insisted carbon capture and storage will play an "important" role in the future – less than three weeks after the UK Government pulled £1billion of funding.
Plans to build a ground-breaking CCS plant at Peterhead came to a halt following the news that the competition for development money had been axed.
The move – announced on the Stock Exchange – came the same day as the chancellor's spending review.
Yesterday in the Commons, SNP energy spokesman Callum McCaig branded the step a "betrayal" and accused the government of being "short-sighted" and "determined to throw away the lead".
He also warned other countries would steal a march on developing the technology.
And First Minister Nicola Sturgeon, who was in Downing Street to meet David Cameron, described the decision as "bizarre and really damaging".
In a statement updating the Commons on the "historic" Paris climate change agreement, Ms Rudd told MPs she was proud to say "there are no more excuses".
But she immediately came under fire over cuts to renewable energy subsidies at home from both Labour and the SNP.
Aberdeen South MP Mr McCaig said all he had heard for the last six months was "excuse after excuse after excuse".
He went on: "On onshore wind – excuses; on solar feed-in tariffs – excuses; on carbon capture and storage – excuses; the Green Investment Bank – yet more excuses."
He asked: "Will you rethink these policies? Will you reinvest in them or are we to hear yet more excuses?"
Ms Rudd said she did not agree with Mr McCaig's assessment of the situation, emphasising the need to ensure value for money for consumers.
On the rationale for axing the CCS development money, she said it had been a tight spending review, but added: "I believe CCS is going to play an important part in decarbonising in the future, particularly with industrial CCS.
"We will work internationally to make progress on that."
Speaking after her meeting with the Prime Minister, Ms Sturgeon said there was a "gulf" between the government's rhetoric on climate change and its recent policy.
On CCS, she told the Press and Journal: "We had two companies in Peterhead working and putting in a lot of time, effort and a lot of money to get a proposal for carbon capture to the finishing line.
"At the very last stage that competition has been cancelled – that sends a disastrous message to businesses in terms of them taking part in these competitions in good faith. It also leaves carbon capture in a very uncertain place."
She agreed the technology had an "essential future", saying the onus was on Ms Rudd to detail how she would support it.