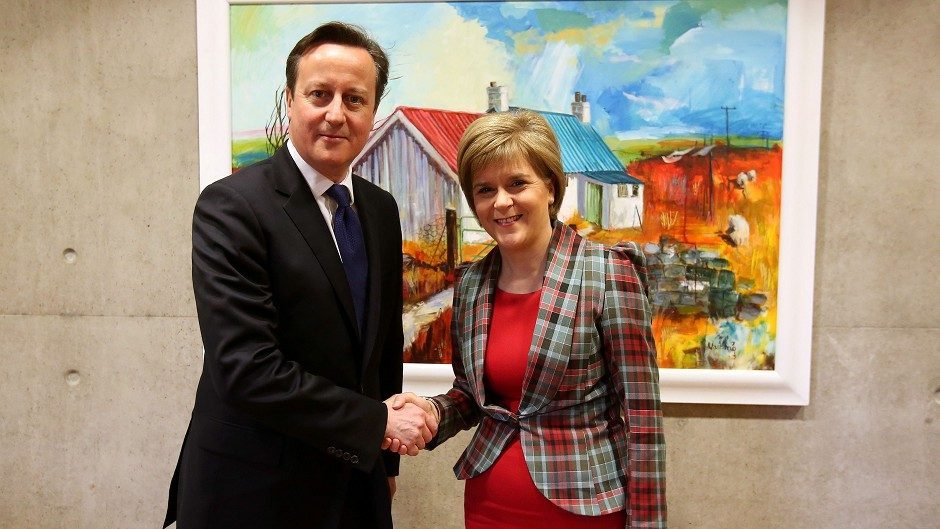 First Minister Nicola Sturgeon has said she is "optimistic" the Scottish and UK Governments can reach a "Valentine's Day deal" on the financial framework underpinning the Scotland Bill.
Following a meeting at Downing Street with David Cameron, the SNP leader revealed the aim was to achieve an agreement by mid-February.
That would allow the legislation, which hands new tax and welfare powers to Scotland, to pass into law before May's Holyrood elections, she said.
Ms Sturgeon told reporters outside Number 10 both she and the Prime Minister were keen to keep to that timetable.
But she insisted she had made clear to him she would not settle for a deal that was unfair to Scotland.
Asked to explain the hold-up, she said: "This is principally about how we adjust Scotland's block grant to take account of new tax powers and new spending responsibilities.
"The proposal that has been on the table would lead to a systemic and inherent reduction in the Scottish budget, so regardless of the wisdom of the decisions this or future Scottish governments took there would be a downward pressure on the Scottish budget.
"I can't sign up to that. I can't in all good conscience agree to something that would be so disadvantageous to Scotland.
"Fairness is at the heart of this. I'm not looking for any special favours for Scotland, for any special treatment.
"I'm simply looking for an agreement that is fair and lives up to the Smith Commission principles – one of those principles was there should be no detriment, simply as a result of transferring these powers."
Reminded St Valentine's Day is on February 14, she replied: "I'm looking for a Valentine's Day deal."
She also confirmed she wants to be in a position of having a manifesto next year that sets out how her party would use the new powers.
Scotland Office minister Lord Dunlop said he believed both governments were committed to getting a deal that is good for Scotland and the UK as a whole.
He added: "We are both determined to get a deal in place so that people – when they go to the polls next May – know what the powers in the Scottish Parliament are and the debate can be about how those powers are used."
The PM and FM also discussed the Trade Union Bill, over which Ms Sturgeon said they had a "robust" exchange of views, and shared "constructive" discussions on national security.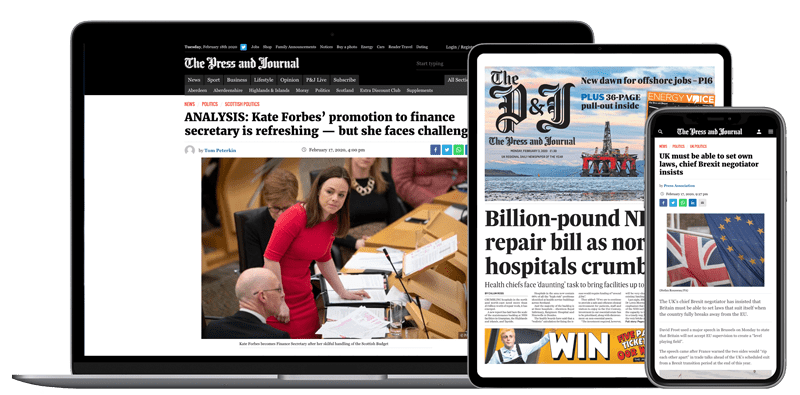 Help support quality local journalism … become a digital subscriber to The Press and Journal
For as little as £5.99 a month you can access all of our content, including Premium articles.
Subscribe