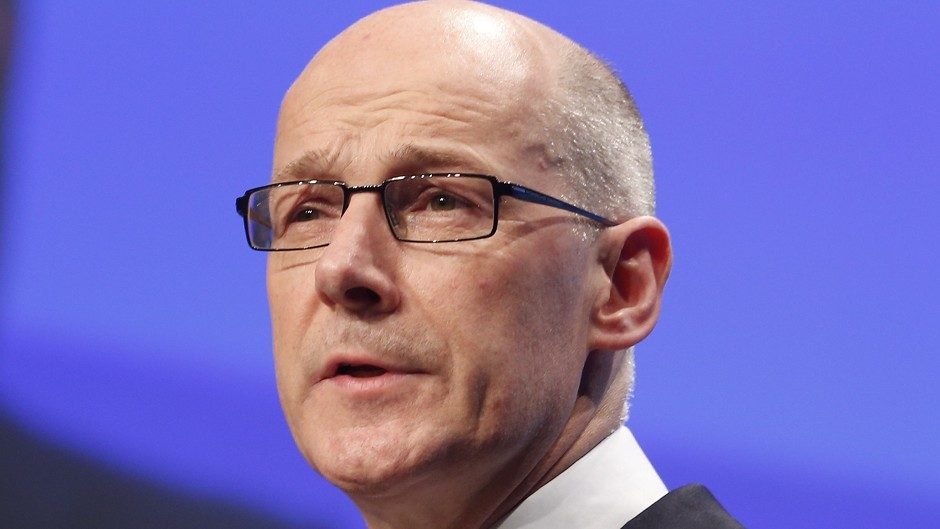 Scotland's deputy first minister has announced more funding will be made available for councils – including Aberdeenshire – that have been hardest hit by severe flooding.
John Swinney said the £4million allocated to local authorities in last month's draft budget after Storm Desmond would be extended in view of the devastation caused by Storm Frank.
He singled out the Ballater flooding – calling it "incomprehensible" – and praised local firefighters who helped others while their own homes were being flooded.
The move came as the SNP questioned the UK environment secretary over the possibility of accessing funding from the EU Solidarity Fund.
West Aberdeenshire and Kincardine MSP Stuart Donaldson raised the issue of Deeside flooding in the House of Commons chamber.
He asked what discussions she had had with the Scottish Government and local authorities about an application.
Liz Truss said the UK Government had been working very closely with the Scottish authorities throughout the incident.
She agreed the fund was an option, but added: "Bear in mind it would take seven months to actually receive any funding.
"What I care about is making sure we get the support to these homes and businesses as soon as possible."
Mr Donaldson had been contacted by SNP Aberdeenshire councillor Geva Blackett who said she was "flabbergasted" Brussels had not heard from Westminster.
Mr Swinney told Holyrood: "In the light of the events of the last couple of weeks, I intend to provide a further allocation in relation to the cost that will be involved in localities.
"I intend to make a further financial allocation from which I would expect Aberdeenshire Council to relieve council tax payers of their council tax bills, to relieve business rate payers of their business rate bills and then also to contribute towards some of the regeneration that will clearly be required to recover the situation in Deeside."
Earlier the finance secretary had insisted councils had enough funding to provide for all of the flood prevention schemes identified for the next five years.
In response to a call for an urgent review from Labour, Mr Swinney told the BBC there were 14 flood risk management strategies in place around the country.
He added: "These are about forward plans, and out of those strategies there are 42 flood prevention schemes that are being proposed over the period 2016-21 which will cost an estimated £235million.
"There is funding in the local government settlement for the years going forward to adequately provide for all of those funding schemes."
In response, a spokesman for Scottish council umbrella body Cosla said it was "bemused" by the statement.
He added: "The position clearly set out in the deputy first minister's budget is that we only have funding for one year – for 2016/17 – and nothing beyond that."