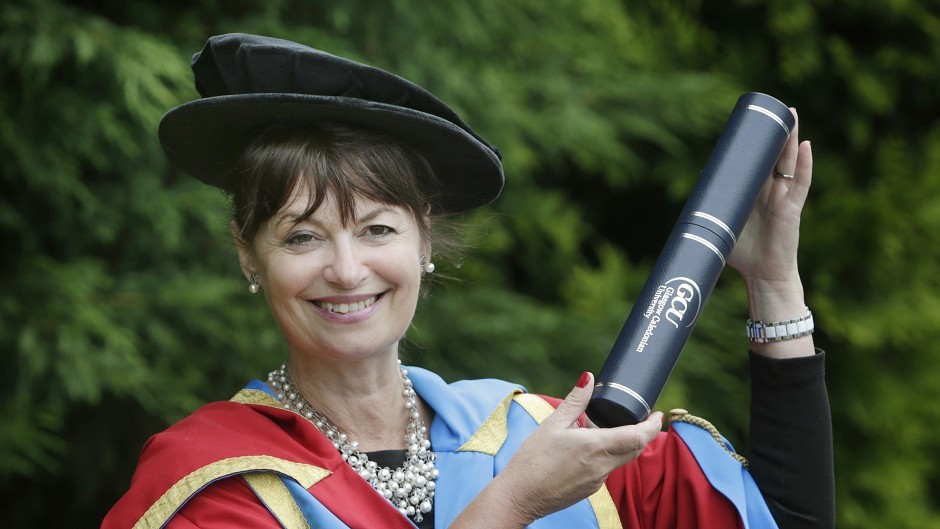 An Aberdeen University professor and former adviser to the president of the European Commission has warned both science and the British economy would suffer if the UK voted to leave the EU.
Dame Anne Glover, previously chief scientific adviser to Scotland, also called on others in her field to speak out.
And she cast doubt on the UK's ability to negotiate an associated country deal in the event of Brexit, as well as an independent Scotland's chance of getting back in.
The Aberdeen University graduate, who was made a dame last year, pointed to the large amount of research funding which comes from the EU.
She also insisted the UK's currently "very welcome, very loud and very credible voice" around the table would be missed.
Dame Anne, who is a member of the advisory council for a group called Scientists for EU, made the remarks yesterday as she gave evidence to the Lords science and technology committee.
"I do think it's important that scientists speak up," she said. "Sometimes we forget to talk about the value and impact of what we do.
"Knowledge makes a difference to our lives and I think for us in the UK – being so research active – membership of the EU, I regard looking at the evidence that I have, has to be crucial for the health and prosperity of our science base.
"I think that our economy in the UK depends upon a good science base.
"Our big resource is being smart and so we need as much funding and collaboration as possible to be able to deliver on that."
She said there would be an "awful lot of question marks" around the UK's chances of negotiating an associated country deal post-Brexit and that there would not necessarily be a "huge appetite" for one.
On the prospect of Scotland regaining EU membership post-Brexit, she said: "I suppose Scotland has met all the pre-conditions of membership but there would still have to be an application process to the EU. I have no idea how that would go."
Dame Anne, dean for Europe at Aberdeen University, also spoke of the benefits of and dependence on EU funding for research, particularly in "research intensive" Scotland, saying in many instances the UK contributed less than it got back in grants.
She flagged-up the example of research and innovation programme Horizon 2020, which associated countries can only benefit from if they allow free movement of scientists.
The EU chief scientific adviser post was abolished in 2014 after lobbying by green groups who disagreed with Dame Anne's support for genetically-modified crops.