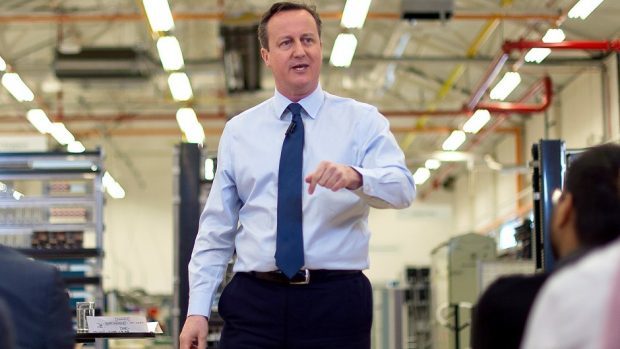 David Cameron was accused of "palpably not delivering anything near Tory promises" on EU reform yesterday, as details of his renegotiation package emerged.
SNP Westminster leader Angus Robertson said there were much bigger questions than the "missed opportunities" the prime minister had been pursuing.
The Moray MP also called on the UK Government to avoid a June date for the EU referendum out of respect for the Scottish, Welsh, Northern Irish and London electorates.
And he reiterated the SNP's support for remaining in the EU, insisting there were still no "safeguards" to prevent Scotland being taken out against voters' will.
His intervention came during an urgent debate in the House of Commons after European Council president Donald Tusk published a blueprint for Britain's future in Europe.
It sets out plans for an "emergency brake" on benefits for migrant workers, as well as measures to give national parliaments more power to block EU laws.
The proposals pave the way for an in/out referendum in June, but they must first be agreed by all 27 other national leaders at a crunch Brussels summit on February 18-19.
Mr Cameron called the proposed reforms to Britain's membership "something worth fighting for", while Mr Tusk hailed them "a good basis for a compromise", pointing to "challenging negotiations ahead".
But Mr Robertson told MPs: "The prime minister has not delivered, palpably not delivered, anything near Tory promises of treaty reform.
"The big questions about remaining in the EU are far bigger than his negotiations and they need full consideration by the electorate."
He highlighted this summer's Holyrood elections, as well as those in other parts of the UK, insisting a "campaign clash" "simply cannot be right".
Europe minister David Lidington said the EU referendum bill stipulated the poll could not take place on the same day as the elections and that his Government took Alex Salmond's call for a six-week quarantine "seriously".
But he added: "No decision has been taken about a referendum date, not least because we don't yet have a deal."
Labour Leader Jeremy Corbyn criticised Mr Cameron for not leading the Commons statement himself, while veteran Tory and Eurosceptic Bill Call characterised the proposals as a "pint sized package".
Steve Baker, co-chairman of Conservatives for Britain, suggested Mr Lidington had been reduced to "polishing poo" and Ukip leader Nigel Farage branded the draft deal "truly pathetic".