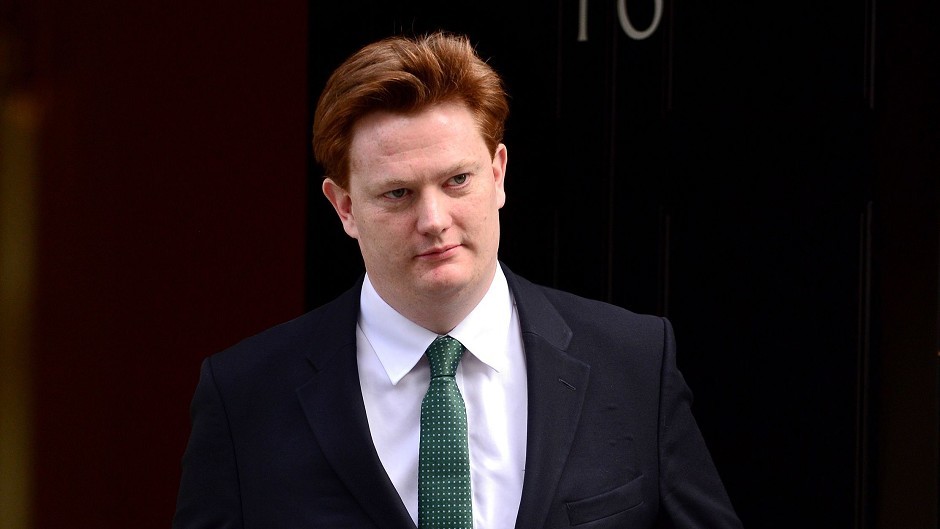 Former chief secretary to the Treasury Sir Danny Alexander has said he looks forward to proving his critics wrong again as he gears up for his new job in China.
The ex-Liberal Democrat MP's appointment to the senior management team of the newly formed Asian Infrastructure Investment Bank was confirmed yesterday.
But there have been reports of criticism in Beijing at the UK's decision to nominate a former politician with no track record in international finance.
Sir Danny denied the suggestion reflected anything anyone had said to him as part of the appointment process.
He also pointed to the criticism in some quarters when he made the top echelon of the Treasury as part of the Coalition.
The ex-Inverness MP, ousted by the SNP's Drew Hendry in May, told the Press and Journal: "I remember back in 2010 people were critical of my appointment as chief secretary to the Treasury and over five years they were proved wrong.
"I'm happy to go and prove my critics wrong again."
Yet to finalise his official start date, he is now preparing to move his family to Beijing for three years in the next two to three months.
Although the language of the bank will be English, Sir Danny, who has never lived abroad before, said he is trying to learn basic Mandarin.
He denied now viewing his electoral defeat as a blessing in disguise, adding: "I wanted to win the election but having not done so, I have spent a lot of time trying to find out what happens next.
"Sometimes your life takes a different course and you have to work out what to do with it. I loved my time in government, this is a new chapter."
Asked to account for his success – having gone from press officer to MP to Cabinet minister to being knighted and now securing this top job in just over 10 years – he said he had always worked hard and been passionate about what was doing.
He added: "I have always tried to make a difference and that's what I will continue to do.
"I have been very fortunate to have had some wonderful opportunities over the course of my career so there's a bit of luck too."
In his new full-time post as vice-president and corporate secretary he will have responsibility for the relations between the bank – which opened its doors in January – its board of directors and member countries.
Asked how much he will be earning, Sir Danny, who will be stepping down from the Britain Stronger in Europe board, replied: "I would say it's a very well paid job."
The AIIB's remit is to invest in infrastructure in Asia and members have put up some $100billion dollars of capital.
Bank president Jin Liqun has confirmed the UK will lead a constituency of AIIB members from wider Europe.