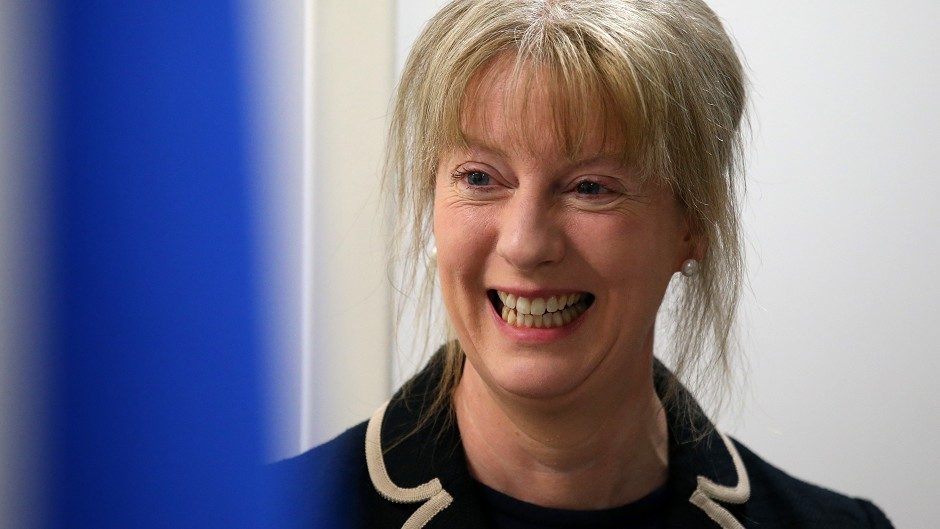 Scottish Health Secretary Shona Robison has announced more than £500million of additional funding for the country's NHS.
NHS Grampian's budget will increase to £882.3million in the 2016/17 financial year – a rise of £55million (6.6%).
The Highland health board's resources will also be boosted by £27.5million (5%) to £577.5million in the same period.
Unveiling the numbers, SNP minister Ms Robison said the extra money would take health spending in 2016/17 to a record level of almost £13billion.
She added: "The Scottish Government's commitment to increasing health boards' budgets demonstrates our continuing investment in improving care.
"People in Scotland should get the care and support they need in the right place, at the right time, which is why we are transforming our health and social care system to make sure it keeps pace with Scotland's changing needs."
However, Jackson Carlaw, health spokesman for the Scottish Conservatives, said it was "surely a miracle what gold the SNP can suddenly uncover" in the run-up to an election.
He told the Press and Journal: "Additional money can't simply be used as a sticking plaster for the NHS.
"The SNP response to a problem is an eye-catching announcement and a few short-term measures …patients deserve far better and the NHS needs far more support."
North-east Labour MSP Lewis Macdonald pointed to a funding shortfall at NHS Grampian in recent years, compared to the Scottish Government's national resource allocation formula targets.
He called the increase in next year's budget "another small step in the right direction".
But he added: "It has taken a long time to get to this stage and we can't even be sure we have arrived at the destination."
Nick Kenton, NHS Highland's finance director, said the increase allocated to his board was in line with its plans.
But he added: "While we acknowledge that this settlement represents relative protection for health budgets in comparison to other parts of the public sector, there is no doubt inflation, cost pressures and demographic changes will exceed it by some margin."
He said the board would need to make cash-releasing savings in the region of £28million in order to set a balanced budget.
An NHS Grampian spokeswoman said: "We welcome the announcement which is in line with our financial planning assumptions and follows constructive dialogue with the Scottish Government."
The Holyrood administration said the territorial boards' increased resources would enable investment of £250million to support the integration of health and social care and build the capacity of community-based services.
It will be split between the new partnerships, which, from April onwards, will bring together health board and local authority responsibilities by integrating health and social care services across Scotland.
NHS Orkney's budget will go up to £43.2million in 2016/17, a rise of £1.9million (4.6%).
The Shetland healthboard has been awarded a £1.8million uplift (4.5%), taking its budget to £42.6million in the next financial year.
NHS Western Isles will receive £2.9million (4.6%) more in 2016/17, bringing the budget to £66.6million.