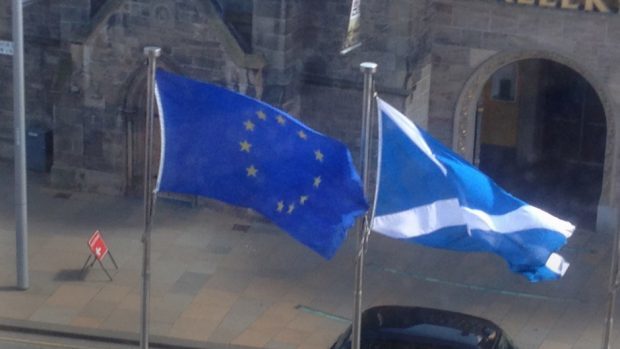 David Cameron has insisted that being a member of the European Union does not diminish Scotland's identity.
The prime minister said voting to stay in did not make a person "less patriotic" or a Scot any less Scottish.
In a speech to the Scottish Conservative conference in Edinburgh, he also hit back at claims Britain would be more powerful outside the EU.
His remarks came as it emerged Aberdeen city councillor Ross Thomson will be voting for a British exit in the June referendum.
He said he welcomed Mr Cameron's efforts in negotiating reforms, adding: "He has achieved something more than any previous prime minister – it really is extraordinary."
But Mr Thomson, who is standing as a candidate in the forthcoming Holyrood election, went on: "Although he has changed the terms of membership, for me it is a club I do not think we should be part of.
"Outwith the EU, I believe Britain will be freer and fairer, able to reassert its national sovereignty, and take decisions in the best interests of its people, places and industries."
In a statement on his website, the Hazlehead, Ashley and Queen's Cross councillor also insisted the future of the fishing industry would be more secure outside the "confines and bureaucracy of the EU".
The PM spoke as an increasingly bitter battle raged over the divisive referendum question.
Work and Pensions Secretary Iain Duncan Smith accused the Remain camp of using "spin, smears and threats" that will haunt them beyond the vote.
His view was echoed by fellow Tory Eurosceptic, Liam Fox, who said the sour tone of the debate risked making it harder for Conservative MPs to unite again afterwards.
The former defence secretary also described the campaign to exit the EU as "something of a peasants' revolt".
In contrast, he added, the Remain campaign looked like "the elite, the establishment", with funding from the Goldman Sachs investment bank.
Addressing delegates, Mr Cameron said: "Our membership helps put Scotland in the driving seat on the world's biggest issues, and on this, Scotland proves something important.
"It shows that you can be a strong, successful, proud Scot – and be part of the UK and EU.
"Being in these two clubs doesn't diminish Scotland's identity. It doesn't make you less of a Scot, or less patriotic.
"What matters is turning patriotism into action and being able to get things done for the country you love. I believe that's what we can do in a reformed Europe."
Government officials have warned that Brexit would usher in a period of economic uncertainty that could lead to job losses and price hikes.
But the Leave camp has accused their opponents of launching "project fear" and trying to scare the electorate into voting to stay.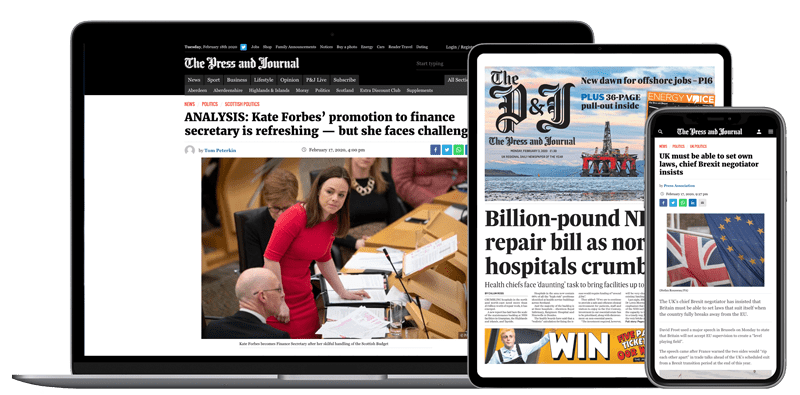 Help support quality local journalism … become a digital subscriber to The Press and Journal
For as little as £5.99 a month you can access all of our content, including Premium articles.
Subscribe