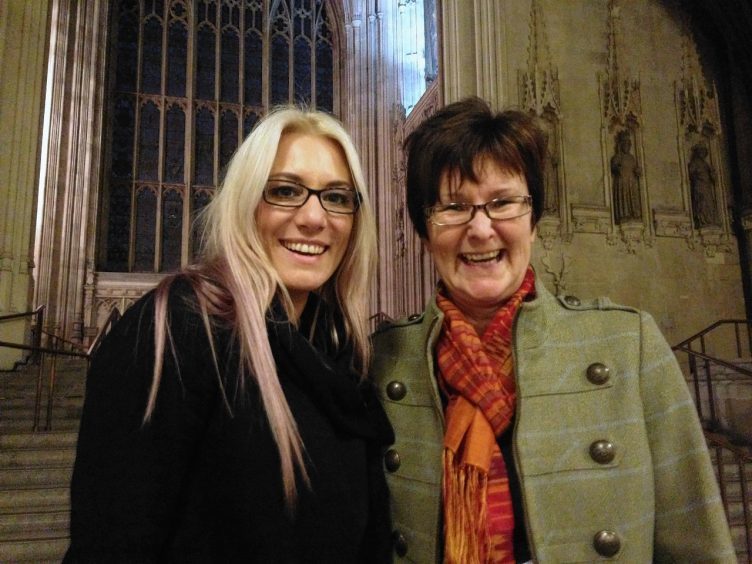 Alistair Carmichael has spoken of his astonishment at the number of people who have been in touch since he raised the issue of brain tumour research funding in the Commons.
The former Scottish secretary shone a spotlight on the topic at Prime Minister's Questions last week ahead of today's debate at the UK Parliament.
Brain tumours are the biggest cancer killer of children and people under-40.
But despite this, research receives just over 1% of the national spend on cancer studies.
Before the debate, in which he plans to speak, the Northern Isles MP told the Press and Journal that the response showed how many lives had been touched by the disease.
He said: "Since I raised the issue at PMQs, I have been astonished by the number of people who have contacted me to say that this mattered to them because it had affected someone that they knew.
"It just goes to show how many lives are touched by this.
"I suspect that the underfunding has arisen because many people have not wanted to talk about it – in the way that we found it difficult to talk about cancers in general a generation ago.
"I think that is starting to change and hopefully, as a result, so will the scandalous underfunding of brain tumour research."
Last month, the Commons petitions committee released a report that concluded brain tumour research was "not given sufficient priority".
Among those who shared their stories with the inquiry were Caroline Critchlow, from Orkney, and Carolyn Toshney, from Aberdeen.
Both have husbands living with brain tumours and are raising money for Friends of the Neuro Ward – Aberdeen Royal Infirmary, which Ms Critchlow founded.
She has travelled to London for today's three-hour debate, which is being held after a petition gathered more than 120,000 signatures on the Westminster Parliament's website.
It was started by Maria Lester whose brother Stephen was diagnosed with a brain tumour at just 19 and died aged 26.
While responsibility for health lies with Holyrood, medical research remains a reserved matter.
At PMQs, David Cameron said spending had gone up by a third over the last parliament.
But he added: "There is always the question about whether that is fairly distributed between all the different types of cancer."