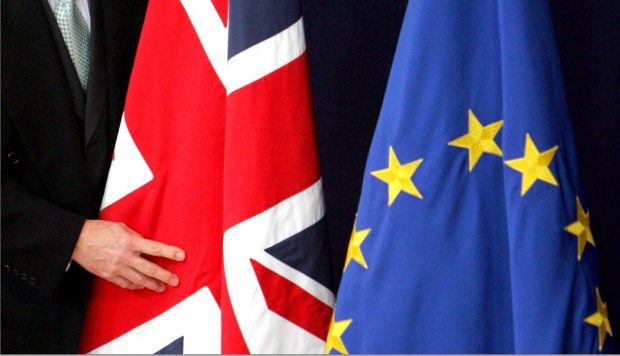 Former defence secretary Liam Fox today branded the EU a "dying political experiment" and said a vote to leave would shelter Britain from instability in Europe.
The ex-Cabinet minister said it was inconceivable that in the case of a Brexit, leaders of global industry would not be "tripping over themselves" to gain access to the UK market.
Far from casting the UK adrift, he said leaving would protect the nation against a Europe "made unstable by financial mismanagement and the pressures of unchecked migration".
His warning came as Labour MPs clashed over the referendum.
Senior backbencher Frank Field said his party's support for Britain's continued membership risked driving millions of its core voters into the arms of Ukip.
He also claimed the formerly Eurosceptic Jeremy Corbyn had only come out for Remain because of fear of a challenge to his leadership otherwise.
And he urged Labour voters to use the June 23 vote to topple David Cameron, insisting he and other figures could not keep their jobs if they lost.
But former home secretary Alan Johnson, who is leading the Labour Remain campaign, said EU membership was the best way of protecting workers' rights.
He told the Usdaw union conference it would keep "the swivel-eyed alliance of the right of the Tory Party and Ukip off our rights at work".
Meanwhile, former Scottish secretary Alistair Carmichael accused Theresa May of having "gone missing" yesterday.
He criticised her absence in the Commons to respond to an urgent question he tabled on the UK's membership of the European Convention on Human Rights (ECHR).
The Liberal Democrat Northern Isles MP told the chamber that Mrs May "went rogue" on Monday after she suggested the UK should remain in the EU but pull out of the ECHR.
He said this contradicted previous statements from ministers that the government's plans do not involve leaving the convention and asked for clarification on the official policy.
But, answering on Mrs May's behalf, Attorney General Jeremy Wright, denied there was "confusion" in the Government's approach.
He stressed the June vote was not about the UK's future membership of the ECHR, but the EU.