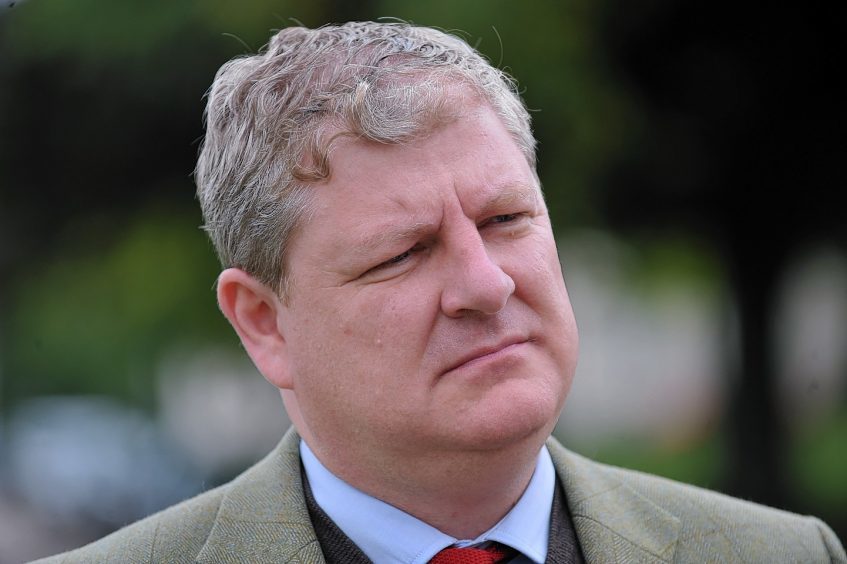 SNP Westminster Leader Angus Robertson has accused David Cameron of "walking on by on the other side" by refusing to take in unaccompanied refugee children from Europe.
The Moray MP asked the prime minister to reconsider his opposition after the UK Government was again defeated in the Lords on the issue.
Mr Cameron denied there was a comparison between the Jewish children stuck in Nazi-occupied territories – thousands of whom were rescued by the Kindertransport scheme in the late 1930s – and those across Europe today
He also pointed to the government's commitments to take 20,000 and a further 3,000, mainly unaccompanied children, from outside Europe.
At Prime Minister's Questions in the Commons, Mr Robertson asked: "Will you please reconsider your opposition and stop walking on by on the other side?"
Mr Cameron insisted no one could accuse the UK of walking by the current crisis, highlighting the nation's status as the world's second-largest donor country.
He told MPs: "Those people who are in European countries are in safe European countries.
"To compare somehow children or adults who are in France or Germany or Italy or Spain or Portugal or Greece, to compare that with children stuck in Nazi Germany I think is deeply wrong."
But Mr Robertson maintained there was a parallel, adding: "Europol estimates that 10,000 unaccompanied children in Europe have disappeared. This is an existential question about the safety of vulnerable children.
"You think it is not the responsibility of the UK to help unaccompanied children in Europe, so I ask you – who has the moral responsibility for feeding them, clothing them, educating them and giving them refuge, if not us, and everyone in Europe?"
Mr Cameron said any unaccompanied child with direct family in Britain could – on claiming asylum under the Dublin regulations – come to Britain.
But he added: "To compare this with the 1930s is, frankly, to insult those countries, which are our neighbours and partners."
On Monday, the Commons rejected an attempt by peers to require the UK to accept 3,000 unaccompanied child refugees.
But peers backed a revised amendment to the Immigration Bill in the House of Lords on Tuesday night, meaning the legislation now returns to the Commons in a further round of "ping pong".
Opposition MPs – as well as some Tories – have called for greater resettlement, but the government has warned against creating a pull factor.