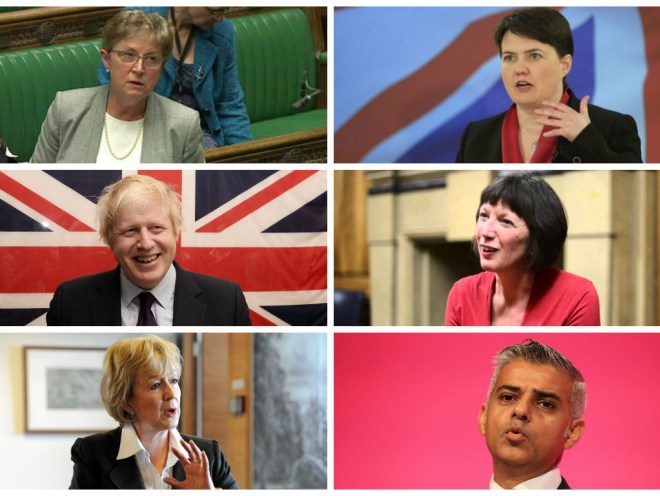 Former London mayor Boris Johnson insisted last night that Scotland cannot export haggis to America because of the European Union.
The leading Brexiteer said the Remain camp under-estimated the UK's ability to do better trade deals with the rest of the world "if we are left to do it on our own".
He made the comments as he clashed with Scottish Conservative Leader Ruth Davidson during the final televised debate of the EU referendum campaign.
The pair faced off in front of an audience of some 6,000 voters at Wembley Arena.
Mr Johnson said the UK's trade negotiation policy had been "consecrated" to the European Commission, adding: "We can't export haggis to America."
Interrupting, Ms Davidson declared: "This isn't the Boris show."
She went on: "Can you name me just one country in the world that has said it will give us a better deal if we come out of the EU?
"(Barack) Obama says we go to the back of the queue."
Their stand-off came amid claims – later denied by the Scottish Tories – she would move to break away from the UK party if Mr Johnson becomes Tory leader.
Within minutes of the debate starting, the Tory colleagues duelled over the lay of the land in a post-Brexit era.
Ms Davidson said Vote Leave had not spelled out the alternative to EU membership, adding: "That is not good enough. That is not good enough."
Mr Johnson hit back that it had not taken the Remain side long to stray from their opening promise to make a positive case.
He went on: "They are back to Project Fear within minutes of this beginning."
Ms Davidson said wanting to protect British workers was positive.
Also making the case for a Brexit were Energy Minister Andrea Leadsom and Labour MP Gisela Stuart.
The other Remain panellists were London Mayor Sadiq Khan and TUC General Secretary Frances O'Grady.
Mrs Leadsom insisted UK Governments had led the way in good rights for workers over the years, "even before the EU came into existence".
But Ms O'Grady said things often dismissed as "red tape" were actually "vital" rights and protections.
She added: "We fought over generations … for these rights, but the EU guarantees them."
German-born Ms Stuart said the EU was a "noble dream in the last century", adding that big business – with the resources to lobby in Brussels – benefited at the expense of smaller companies.
But Mr Khan pointed to the warnings of recession from economic experts if the country votes to leave.
He said: "A slogan is not a detailed plan. What is your plan? … How will you make sure jobs will not suffer?"
A further 10 guests – five from each side – also discussed the key issues on a second stage.
Vote Leave was represented by Employment Minister Priti Patel, Ukip MEP Diane James, Harsimrat Kaur from Women for Britain, Wetherspoon founder and chairman Tim Martin, and journalist come author Tony Parsons.
Liberal Democrat Leader Tim Farron shared the Remain platform with Green MP Caroline Lucas, SNP MSP Humza Yousaf, former Sainsbury's chief executive Justin King and Conservative MP Dr Sarah Wollaston.
She originally came out in favour of Vote Leave, but switched sides earlier this month.
The chairwoman of the Commons health select committee said she had become convinced leaving the EU would damage the NHS.
Ms Davidson also accused Vote Leave of lying repeatedly during the campaign.
Addressing voters directly, to loud applause, she continued: "You deserve the truth, you deserve the truth".
She said it was not true to say 60% of the country's laws are made in Europe, adding that the figure is in fact 13% according to the independent House of Commons library.
The Scottish Tory leader went on: "In the last five-year parliament, there were four bills out of 121 that came out of Europe."
Concluding the debate for the Remain side, Ms Davidson warned voters they needed to be 100% sure, adding: "Your decision could cost someone else their job."
But Mr Johnson, summing up for Vote Leave, said Remain had "woefully under-estimated this country and what it can do".
He added: "This Thursday (tomorrow) could be our country's Independence Day."
Who won the great Wembley debate?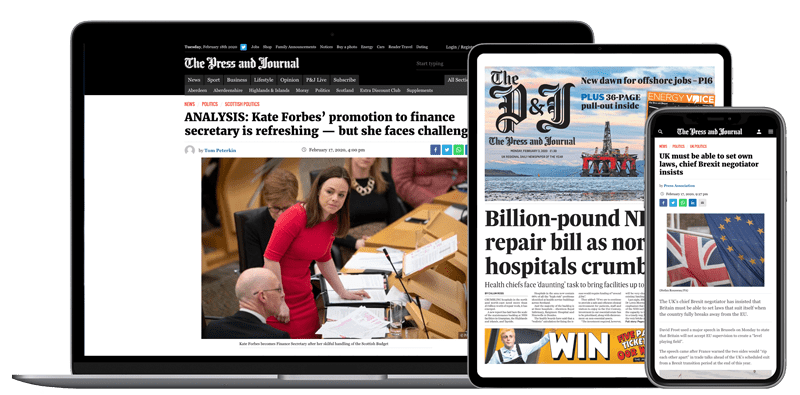 Help support quality local journalism … become a digital subscriber to The Press and Journal
For as little as £5.99 a month you can access all of our content, including Premium articles.
Subscribe