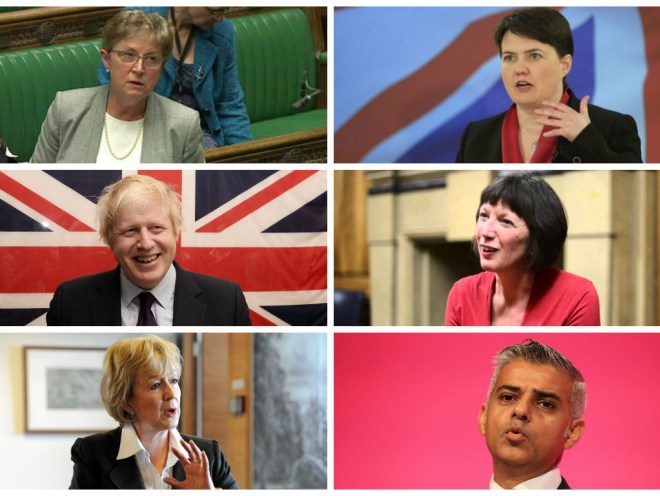 Wembley Arena is, sadly for Boris Johnson, not Wembley itself.
It is not the place of heroic victories against Europeans – a twentieth century Waterloo.
Not the place of cup finals – of momentous, soaring national pride.
The theatre for bitter defeats, perhaps, but not the ones that served to emphasise the stiff upper-lip and enduring ability of Blighty to bounce back.
It is, in short, a concert venue – much more Ruth Davidson's field.
It is not a stage for nostalgia – that deep, painful longing – but rather a hope that the future too can offer moments as momentous as the past.
And so the battle lines were drawn.
Two visions, both low on fact and high on rhetoric. There was much at stake.
For Boris, this was his last cheery grasp. His final stretch for the elusive – some might suggest poisoned – chalice of Number 10.
For Ruth, it was a chance to strut the national stage.
But it was also her prime audition to the wider Tory public – and a show of faith from Cameron that she was given the prominence.
Dressed in her blood red jacket, she looked like a potential leader of the party nationally and there was as much at stake for her as Boris – even if, naturally, she's better at not showing it.
Passionate, of course – but Ruth is not as seasoned a debater as the bombastic Boris, baptised on the benches of the Commons.
Yet, watching the debate, viewers would be forgiven for thinking this was not, which it was, a "blue on blue" battle.
The outlook and desires of the pair were so different.
It was the clash of the historic and the modern, the old Tory and the new.
As will most likely be the case with the referendum itself, there was no clear winner.
The others packed the stage, trying to steal the thunder, but more often clouding the scene.
New London Mayor Sadiq Kahn was the standout of the rest – and enthusiastically cheered by Ruth.
But it was, ultimately, the two visions that shone through – and tomorrow we will decide whether Britain takes after the old Wembley or the new.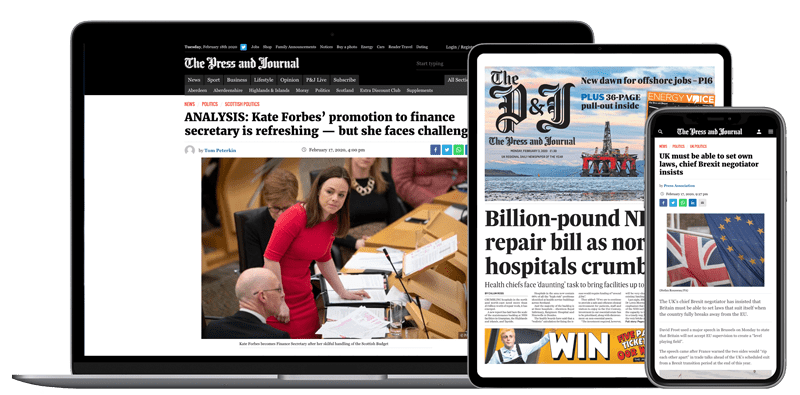 Help support quality local journalism … become a digital subscriber to The Press and Journal
For as little as £5.99 a month you can access all of our content, including Premium articles.
Subscribe