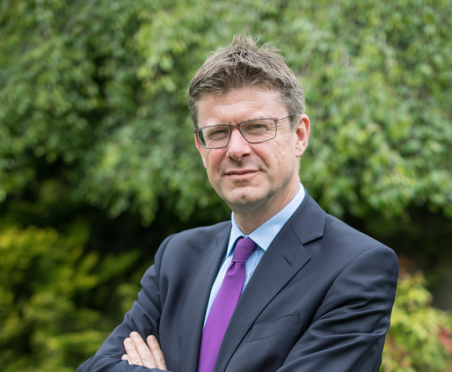 A senior SNP minister has been snubbed by his UK counterpart in Westminster during his quest for answers over the Tory-DUP deal, according to a Scottish Government official.
Keith Brown, the economy secretary, was due to meet the Conservative business secretary Greg Clark in London to express his government's anger over Scotland being "short-changed" by nearly £3billion.
But a Scottish Government source said the meeting was cancelled at the UK minister's end just hours before it was due to take place.
A spokesman for Mr Clark, who heads up the Department for Business, Energy and Industrial Strategy, said: "Diary commitments meant they were unable to meet up."
The spokesman added that the Tory-DUP deal would not have been on the agenda.
The arrangement between the Tories and the Northern Irish party to prop up Theresa May's minority government secured £1billion for the province.
However, the cash injection did not fall within the Barnett formula, which ensures funding is distributed proportionally to devolved parts of the UK. The SNP says that has deprived Scotland of nearly £3billion.
Mr Brown said yesterday that the deal is "a stain on the politics of the UK".
He later said "all parts of the UK should be treated equally", adding: "It is therefore a disgrace that Scotland has been short-changed, especially considering the level of cuts the Scottish budget has faced since the Tories came to power in 2010."
Conservative politicians have defended the arrangement with the DUP by saying Scotland has been well-funded through city deals, which also fall outside the Barnett formula.
A UK Government spokeswoman said the deal "brings stability".
She added: "(It) is fully transparent and conforms to the rules governing the Barnett formula. The Barnett formula is good for Scotland but would be lost, with severe financial consequences, under the Scottish government's plans for independence."