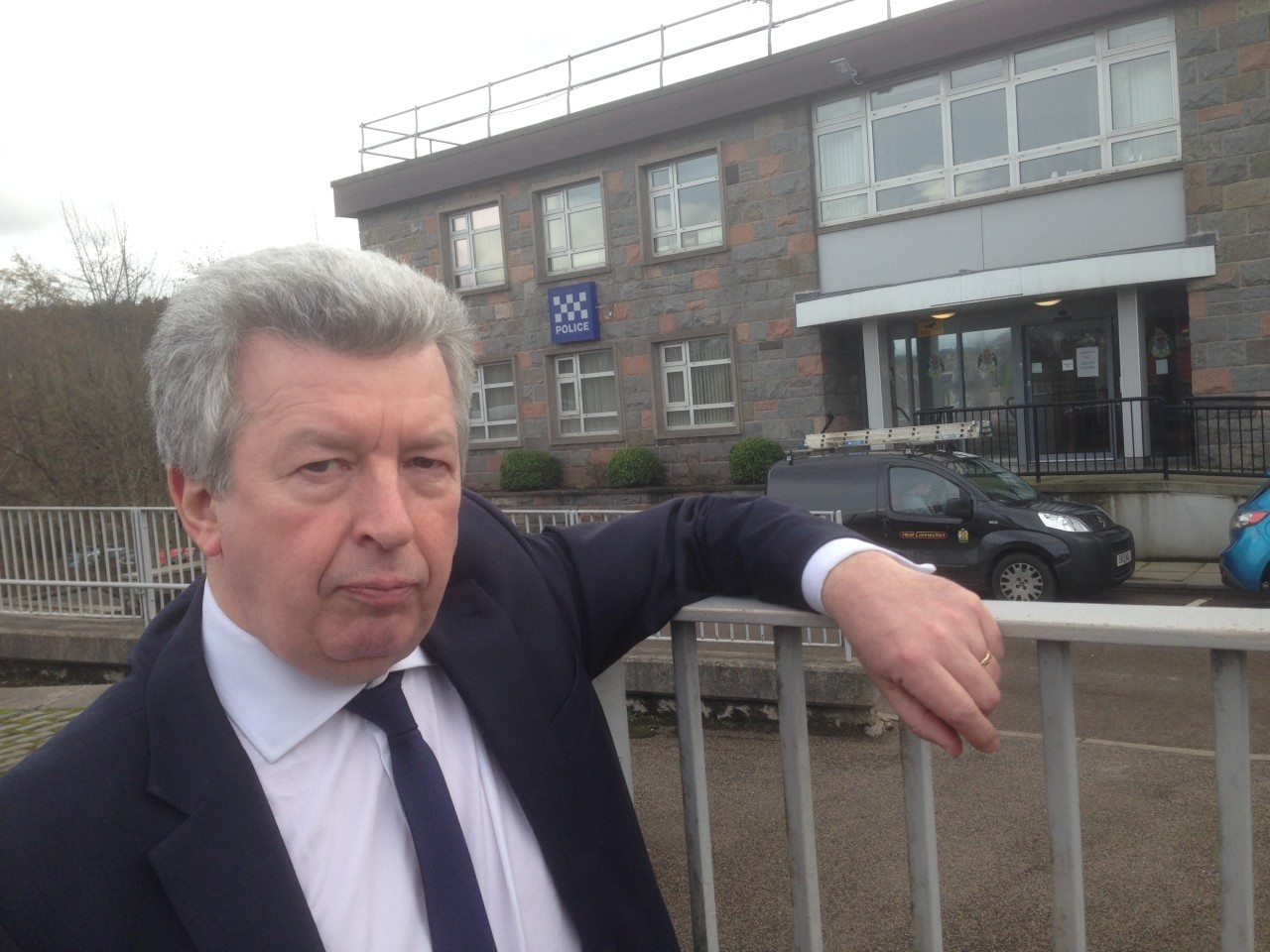 Thousands of offenders are being let off the hook because there is no way to force them to pay fines and compensation to victims, it has emerged.
New figures show that about a third of the £36million worth of "fiscal fines" issued in Scotland since 2009 is still to be paid.
And north-east MSP Lewis Macdonald believes the shortfall is linked to a legal loophole which makes it difficult to enforce the law and leaves offenders with "no incentive" to pay.
The Labour politician has now written to Justice Secretary Michael Matheson to highlight the "weakness" in the legislation and to demand that action is taken.
He discovered the issue after being contacted by an Aberdeen woman who is still waiting for cash to fix a garden fence that was damaged by an intruder 18 months ago.
Mr Macdonald said the case underlined how difficult it can be to collect these types of fines, which are issued by a procurator fiscal in Scotland for certain summary offences as an alternative to prosecution.
And he highlighted data from the Scottish Court and Tribunal Service which appears to prove that many offenders are simply ignoring the penalty.
No fewer than 537,000 warning letters, 187,000 court citations and 88,000 arrest warrants were issued for non-payment of fiscal fines in Scotland between 2008/09 and 2016/17.
In the Grampian and Highlands and Islands areas alone, a total of 37,000 warning letters, 22,000 court fines and 9,000 arrest warrants were issued for not paying the fines in the period.
In his letter to the justice secretary, Mr Macdonald said that Fines Enforcement Officers were often unable to get hold of the information they need to use their powers to arrest income and savings, or deduct benefits.
This is because offenders are not legally required to fill in Declaration of Income (DOI) forms.
And courts also do not have the power to impose a prison sentence or community payback order in relation to fiscal fines, meaning there is "no incentive" for offenders to pay, according to Mr Macdonald.
The MSP said: "There's no means to make somebody pay and there's no means to make them reveal their income or savings because the law does not require them to do that.
"In the case that I've highlighted, the guy has been hauled back to court three times but off he goes and there's nothing that can be done. In theory, that could go on forever.
"It's enough of a problem when it's a fine and the court system lose out, but more so if it's a compensation order."
Mr Macdonald believes that "simple" changes to the legislation could be made to "restore victims' faith in the justice system", including making DOI forms mandatory, and giving the courts the same powers over fiscal fines which they already have for other types of fines.
A Scottish Government spokesman said: "Since Scottish Courts and Tribunals Service took over responsibility in 2008, overall fines collection rates have improved considerably and are now at consistently high levels.
"Their robust approach to pursuing all outstanding fines gives a clear message to defaulters that there is no place to hide."