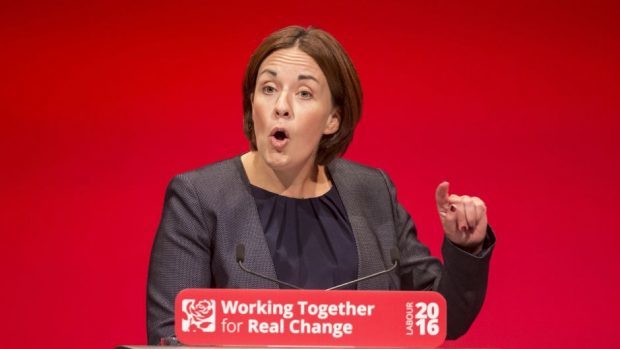 A new leader of the Scottish Labour Party will be announced today – almost three months after Kezia Dugdale stunned her colleagues by quitting.
Anas Sarwar and Richard Leonard have been battling it out for the top job, with the poll of party members, registered supporters and voters in affiliated organisations having closed at midday yesterday.
The contest reaches a conclusion at the end of a turbulent week for the party, with interim chief Alex Rowley having been suspended amid allegations of abuse from an ex-partner.
In addition to resolving Mr Rowley's future, the new leader will also immediately face questions over the nine councillors in Aberdeen who were suspended in May after agreeing a power-sharing deal with the Conservatives.
North-east MSP Lewis Macdonald, who is married to one of the councillors, Sandra Macdonald, said last night: "I think our new leader will want to make sure the party is united behind him and pointing in the right direction."
He added: "It has been a robust and strongly fought campaign between two very good candidates."
Central Scotland MSP Mr Leonard has been viewed as the front-runner in the race, despite his lower profile.
He is considered to be more sympathetic to the direction Jeremy Corbyn has been taking the UK party, and has the support of the majority of trade unions.
Mr Sarwar, a Glasgow MSP and former deputy leader of the party, has the backing of several high-profile parliamentarians, including MP Ian Murray and current interim leader Jackie Baillie.
He came under close scrutiny early on in the leadership contest for the working practices at his family's firm.
Mr Leonard's camp was last night playing down their front-runner status, however, amid reports that Mr Sarwar had recorded strong backing among new party members and that there had been a low turnout among trade union members.
Both candidates thanked their teams and supporters as voting ended, with Mr Sarwar saying: "Thank you to the thousands of members and trade unionists who voted for me, and the hundreds who volunteered to help during this campaign."
He added: "Our campaign to put Labour values at the heart of Scotland's future galvanised and motivated thousands who want our party to fight harder against a Tory Brexit, be bolder in our ambition to lift children out of poverty, and be more radical with tax powers."
Mr Leonard added: "I would like to thank all those who have voted – and people, members and trade unions who have supported my leadership campaign.
"I could not have asked for more from the dedicated team of volunteers who have worked tirelessly on the campaign.
"It is a campaign rooted in Labour values from the grassroots up and that work has shifted the debate in Scottish Labour for good."