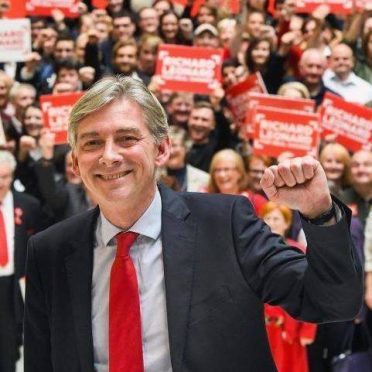 New Scottish Labour leader, Richard Leonard, has been accused of "dithering" over the future of nine Aberdeen councillors who remain suspended from the party.
The city council's entire Labour group was hit with the punishment in May after it defied a ruling by the party's Scottish Executive Committee and signed up to coalition deal with the Conservatives.
Since then, the leadership has been under pressure to clarify the future of the group, and set out whether they would be expelled or reinstated.
North-east MSP Lewis Macdonald, whose wife Sandra is one of the suspended councillors, predicted on Friday that the new leader would seek to move forward with a "united" party.
But Mr Leonard failed to give a straight answer when quizzed about the future of the group by the BBC yesterday.
He said: "They remain suspended. There is, as I understand it, a report which went to the National Executive Committee of the Labour Party and, again, as I understand it, just picking some of this up over the weekend, they are seeking some direction from the Scottish Executive of the Labour party, which, as somebody reminded me at the weekend, I was now a member of."
Asked if he would like to see the councillors reinstated, Mr Leonard said: "I don't like to see a situation where members of the Labour Party are put outside it, but neither can we necessarily just allow for a situation where a group of Labour councillors defy an instruction which as I understand it was issued by the Labour Party."
The party was unable to clarify the future of the councillors when contacted by the Press and Journal yesterday.
Aberdeen Central SNP MSP Kevin Stewart seized on the remarks last night, saying: "Following a deeply unedifying election to lead a deeply divided party, Mr Leonard now needs to show leadership and stop dithering over simple questions, such as whether or not party members should be allowed to go into coalition with the austerity-obsessed Tories.
"Leadership is about making decisions, however problematic or difficult they may be. And on two of the first issues in his in-tray – the question of any disciplinary action against Kezia Dugdale and the issue of the suspended Labour councillors in Aberdeen – Richard Leonard has failed that test of leadership."