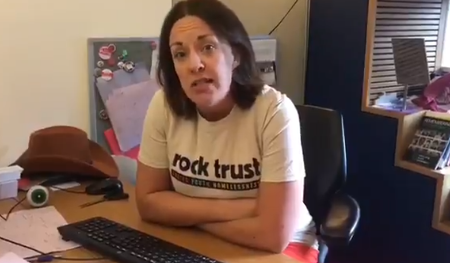 Kezia Dugdale has said she "deeply regrets" having overshadowed the election of her successor as Scottish Labour leader by appearing on I'm A Celebrity… Get Me Out Of Here!
The Lothian MSP received a frosty reception from her colleagues after arriving back from the Australian jungle yesterday.
She was issued with a formal warning but was spared suspension at a 45-minute meeting with party chiefs at a secret location in the capital.
Ms Dugdale's appearance on the show leaked the day before Richard Leonard's election last month.
She was expected to speak to the media as she made her first appearance at Holyrood since the jaunt, but refused to answer questions after reportedly being "gagged".
The former leader flew into Glasgow Airport from Australia just before midday.
She had been denied permission to take part in the programme, but still decided to jet off to the jungle in "an unauthorised leave of absence", sparking criticism from several colleagues.
As she entered the Scottish Parliament chamber at the end of an income tax debate, Conservative Adam Tomkins spotted her and welcomed her "back from the jungle, but into the wilderness".
In a statement last night, Scottish Labour Business Manager James Kelly said: "Today Kezia Dugdale MSP was interviewed by the Scottish Labour parliamentary group executive regarding her unauthorised absence from parliament for three weeks.
"Following a discussion between Richard Leonard, Kezia Dugdale, and the group executive, it has been decided that the group will reprimand Ms Dugdale by way of written warning. She will not face further action."
Ms Dugdale said: "I deeply regret that this caused issues in the first weeks of Richard Leonard's leadership and I am determined that it won't affect Labour's ability to scrutinise the Scottish budget.
"Now I'm getting back to work – and the very first thing I did was to vote with Labour for a fairer alternative to Tory austerity and demonstrate that parliament has the powers to stop the cuts and lift children out of poverty."
After being voted out, Ms Dugdale said: "I do understand that it's controversial, I do understand there are lots of people at home that are unhappy that I've taken part in this programme and I've got a bit of work to do to make amends."