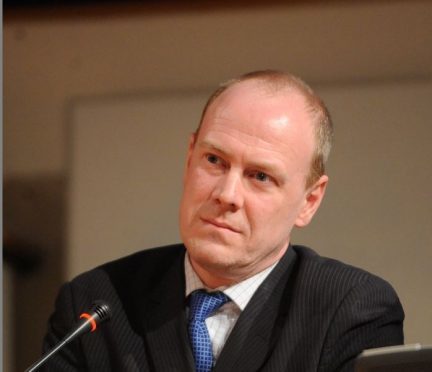 People who have fallen victim to "crack cocaine gambling" have been urged to speak out.
Fixed Odds Betting Terminals (FOBTs) have been given the label due to their highly addictive nature, with maximum bets set at £100 allowing people to lose thousands of pounds in a matter of minutes.
Yesterday, Aberdeen Central MSP Kevin Stewart urged anyone who has been taken in by the machines to take part in a 12-week consultation before it ends on Tuesday.
He wants the maximum bet reduced to £2.
The SNP MSP said: "If a lengthy consultation is the only way the Tories will begin to understand how dangerous these machines are then I hope people who have experience of the suffering they can cause will take part in the consultation.
"These awful machines are so addictive that they are referred to as the crack-cocaine of gambling, and have even driven people to taking their own lives after falling into staggering debt.
"It is crucial the victims of these crack-cocaine gambling machines are heard and the consultation ends on Tuesday, so folk don't have a lot of time to have their say.
"I want to urge anyone who has been affected by addiction to gambling machines to take a few minutes to participate and hopefully the Tories will finally see just how important it is to lower the stakes."