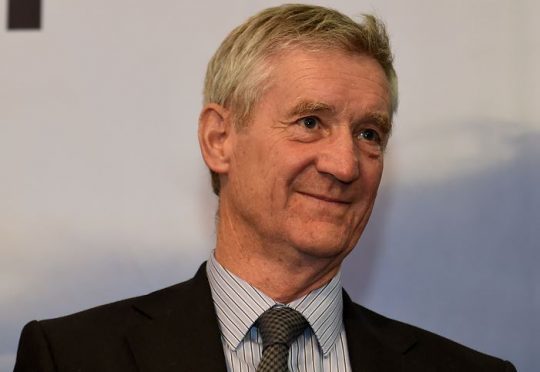 A north-east MSP could face an investigation amid claims he breached Holyrood rules by offering a tour of the parliament to bidders at a Tory fundraising auction.
Peter Chapman is understood to be the subject of complaints to the Scottish Parliament's chief executive, Sir Paul Grice, as well as the Commissioner for the Ethical Standards in Public life in Scotland.
It is alleged that the MSP contravened the parliament's policies by donating a tour of Holyrood and a lunch at its restaurant as part of an auction held at a Scottish Conservative Christmas lunch in December.
The SNP seized on the claims last night, accusing Mr Chapman of "selling out access to wealthy donors in order to boost party funds".
But Tory sources described it as an "honest mistake" and said that the tour and lunch would not now be going ahead, and that the successful bidder had been refunded the money, thought to be less than £100.
The Scottish Parliament's corporate body (SPCB) sets out its rules on using the parliament for fundraising in its charities policy.
It states: "In fulfilling their parliamentary duties and as they relate to the use of parliamentary resources, members may engage in activities (including fundraising) to support charities and other good causes provided that… these activities do not encompass any fundraising for party political purposes."
The complainer, understood to be a constituent of Mr Chapman's, also believes the auction may constitute a breach of a section of the MSPs code of conduct which states: "Members may participate in events unless they are aware, or become aware, that the organisers are promoting the event on the basis that those paying to attend the event are ―buying influence over MSPs or that they can expect to receive better subsequent access to, or treatment by MSPs, than would be accorded to any other person or organisation."
Last night, a spokesman for the Scottish Conservatives said: "Mr Chapman has not been made aware of any complaint. However, if any rules have been broken, then there was certainly no intention to do so."
A former Aberdeenshire councillor, Mr Chapman was elected in the Scottish Parliament on the north-east regional list in 2016.
Banff and Buchan Coast MSP Stewart Stevenson said: "Peter Chapman and the rest of his Tory chums think they're above the rules. But time and time again they keep getting caught out.
"It's becoming a running embarrassment for Ruth Davidson."
A Scottish Parliament spokesman said: "As a matter of standard practice we do not comment on or confirm whether a complaint has been made to the SPCB."