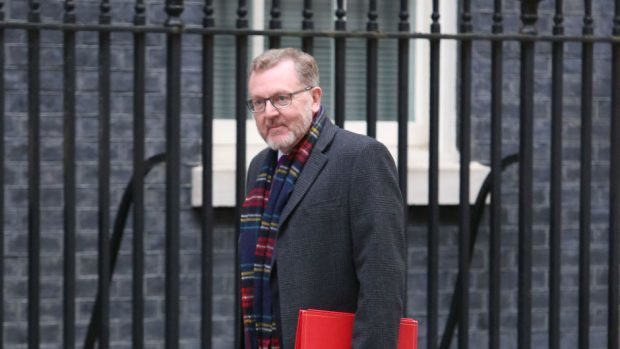 Scottish and UK politicians continue to be locked in talks over the repatriation of powers following Brexit.
Ministers have locked horns over whether 111 powers, including legislation relating to fishing and farming, should be given straight to devolved governments in Scotland and Wales or go to Westminster first.
The dispute has led to the SNP-led Scottish Government and the Labour-led Welsh Government threatening to withhold legislative consent from the EU withdrawal bill, sparking a constitutional crisis.
The latest ministerial council saw Scottish Secretary David Mundell make a significant shift in stance by saying the UK Government would repatriate most powers directly to Holyrood and Cardiff, but would hold some back at UK level whilst UK-wide frameworks are negotiated.
But Scottish Brexit Minister Mike Russell said the offer remained unacceptable as it still amounted to Westminster holding veto powers over Holyrood. He said Holyrood would therefore continue with plans to bring forward a Continuity Bill to make sure Scottish law is prepared for Brexit.
"We would expect to bring forward the bill by the end of February," he said. "That is not an irrevocable step and, quite clearly, if we were to reach agreement a Continuity Bill would fall by the wayside.
"We are keen to make progress and we are trying to do so. The Continuity Bill is there to ensure there is not a vacuum and we don't see it as throwing down the gauntlet.
"I think it is likely there will require to be that discussion [between Theresa May and Nicola Sturgeon] but there has to be something to discuss."
Scottish Secretary David Mundell said another ministerial council would be arranged by early March to continue the talks – but also did not rule out an intervention by the prime minister.
"We have agreed today we are going to meet again in very short order," he said. "I'm confident those involved can resolve these issues and we have demonstrated that progress can be made.
"We know what we need to do to get over the line and I want us all to continue to focus our efforts on doing that.
"The Scottish Government recognises the Continuity Bill proposal is not the ideal route and inevitably there is a timescale but I have been through many similar discussions that went to the wire but ultimately we got agreement on."
Progress was welcomed by National Farmers' Union Scotland (NFUS). Political affairs manager Clare Slipper said reserving powers to Westminster should only be done where absolutely necessary.
"NFUS is concerned by the implication of powers being reserved and asks whether this is necessary if common agreement can be found on the principles of future governance of agricultural frameworks," she said.
"Brexit is an important opportunity to reframe agricultural policy across the UK so that it can genuinely fit the huge variance of farming profiles, systems and outputs that we see across the country.
"However, this can only happen if the UK Government recognises the devolved administrations require significant latitude and flexibility to devise and implement policy tools that fit their needs."