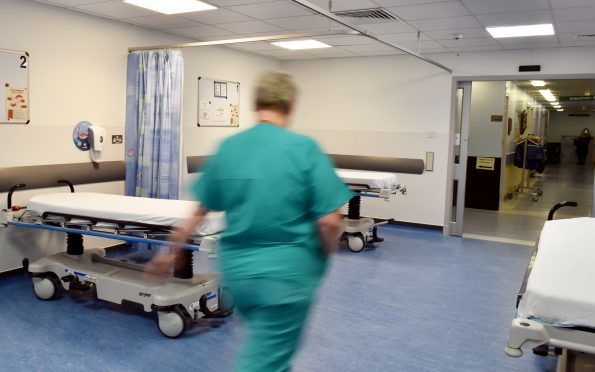 Staff shortages were blamed yesterday after it emerged that more than £5.5million was spent on overtime for nurses and midwives in the north and north-east last year.
New figures show that NHS Grampian had the second highest overtime bill in Scotland at £3,751,528, with only NHS Greater Glasgow and Clyde paying out more.
NHS Highland spent £1,629,626, while NHS Shetland had a £116,595 bill, NHS Orkney spent £58,289, and NHS Western Isles paid out £116,595.
The data, released to the Scottish Conservatives, showed that across Scotland, a total of £26.5million was spent on overtime for nurses, down slightly on the £27.1million paid in 2015/16.
Tory shadow health secretary Miles Briggs said: "Nurses already have a tough job without being roped in for overtime, and they should be commended for going the extra mile.
"But the sheer scale of the cost here exposes just how badly the SNP has planned the NHS workforce over recent years.
"It shouldn't have been a surprise that Scotland's population has increased and aged, yet the SNP government was caught flat-footed.
"Now health boards are having to shell out tens of millions in overtime payments just to plug the gaps."
An NHS Grampian spokeswoman said: "In common with other NHS boards, NHS Grampian is required to maintain health service provision for its respective population.
"On occasions where there are vacancies or there is a requirement to increase capacity to meet demand pressures nursing staff have worked additional hours for which they are entitled to payment in line with national terms and conditions."
NHS Highland added: "We don't routinely use overtime, but when it is required, it is approved at a senior level."
A spokesman for Shona Robison said: "This is staggering hypocrisy from the Tories. The SNP has delivered all-time record high NHS spending and staffing, while Labour in office threatened to cut services the SNP then saved – and the Tories are doing huge damage to the NHS in England.
"Unlike in England, we have also retained bursaries and free tuition for nursing and midwifery students. Annually, the NHS spends over £6.5 billion on staffing, and payments made for overtime – which is cheaper than paying expensive agencies and ensures money goes to NHS staff – represents less than 0.4% of the overall staffing budget."