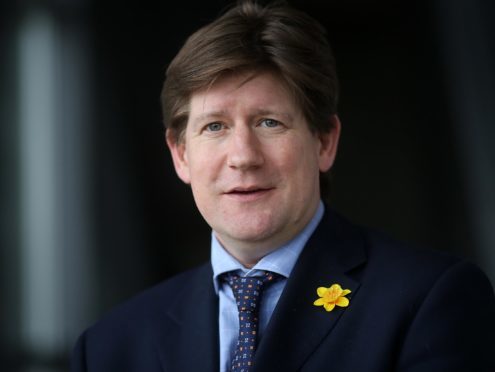 New figures have revealed that fewer than 100 business rates appeals were resolved in the north and north-east last year – out of a total of 16,225.
The Scottish Conservatives claimed the fact that a conclusion had been reached in just 0.57% of appeals in the area was an "embarrassment to the government".
Controversial hikes of up to 300% left some businesses in the region facing an uncertain future after a non-domestic rates revaluation last year.
A flood of appeals were lodged across the country, but only 92 of the 16,225 in the north-east and Highlands and islands were dealt with during the year.
Official data, obtained by the Scottish Conservatives using parliamentary questions, shows that in Aberdeen just 38 of the 5,117 appeals in the year were resolved, while in Aberdeenshire it was only 19 out of 3,878.
Highland had 3,636 appeals in the year, with 11 resolved, while in Moray it was five out 1,093.
In the Western Isles it was two out of 364, in Orkney it was just one out of 181, in Shetland six out of 244 were resolved, and in Argyll and Bute it was 10 out of 1,712.
Alexander Burnett, Tory MSP for Aberdeenshire West, said: "Businesses from Elgin to Stonehaven, Lerwick to Kirkwall are all handicapped by the high cost of doing business here in Scotland.
"The SNP's poor reputation for growing business will not be improved by these figures.
"Tens of thousands of appeals are locked in bureaucratic limbo. The handful of those dealt with in the north and north-east of the country is an embarrassment to the government.
"Enterprises are operating at a huge disadvantage compared to those south of the border, due to the difference in rates bills, coupled with water charges."
A Scottish Government spokesman said: "The Scottish Government is maintaining a competitive business rates system, funding rates relief of around £720million this year.
"We have capped rates increases at 12.5% in real terms for all but the largest hospitality and Aberdeen city and shire offices and we have changed the law to allow local authorities to introduce their own local reliefs.
"Valuation appeals are part of an independent statutory legal process and may ultimately be determined by the court of session.
"We have no locus to intervene in any independent legal hearings, including valuation appeals, but all ratepayers have the right to request an expedited hearing."