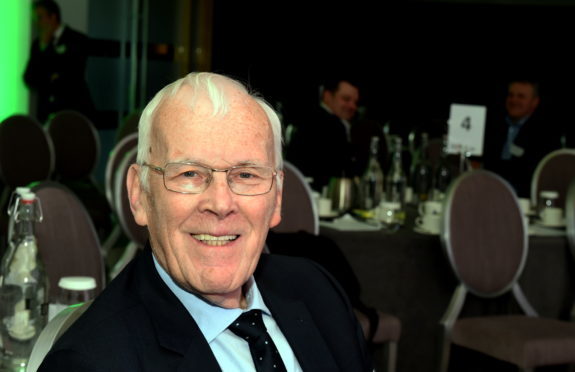 Sir Ian Wood has issued a fresh call for parents and teachers to play their part in creating a new "prestige" around vocational training, apprenticeships and the trades.
The north-east oil services businessman told MSPs yesterday that society required a "mind-set change" to end the focus on ensuring youngsters attend university after school.
Sir Ian, who headed-up the Commission for Developing Scotland's Workforce in 2013, said "real progress" had been made but a culture shift was still required – and that parents and teachers must help.
Giving evidence to Holyrood's education committee, he said he had experienced the same "old fashioned" view when he entered his father's fishing business.
"I think we absolutely need to make apprenticeships and trade occupations more respectable," said Sir Ian, who is a graduate from Aberdeen University and is chancellor of Robert Gordon University.
"We need doctors, we need lawyers, we need people to look at the plumbing in a house – we need a whole range of different things. And we need to create a prestige about it.
"My own experience in the north-east of Scotland, a lot of the youngsters who didn't go to university, but did a really good technician training, they are earning more than a lot of the professional people are earning. So money is only part of it."
Urging parents and teachers to change attitudes, Sir Ian added: "The vocational occupations – everyone's got to get a mind-set change, into understanding that they are worthwhile, they are essential and they are equally a part of society as other things we do.
"Teachers in schools are incredibly important. I actually think parents are the root of the problem, but teachers are the next stage up, because a lot of them believe that their success is based on how many highers their children get.
"This is on the agenda, but we've got to change the way that schools are assessed."