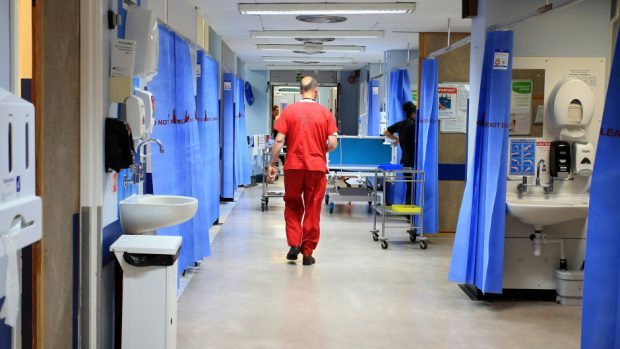 A blueprint to transform the NHS in Scotland would introduce a new whistleblowing hotline, a revamped patient complaint system and a national database of blunders.
The proposals, which aim to drive a culture change by increasing transparency and learning from mistakes, are made in a major new report by Holyrood's health committee, which will be launched at Aberdeen Royal Infirmary today.
The report also calls for the Health Improvement Scotland (HIS) regulator to be given new powers to drive up standards, and suggests changes to the make-up of health boards.
Surveys show that a third of NHS Scotland staff still felt it was "unsafe to speak up" about concerns and the committee heard claims that some whistleblowers believed they did not have their fears addressed appropriately, or that they were even blacklisted from other jobs.
As a result, it called for a new dedicated external NHS "investigative" whistleblowing hotline to be established, to complement an existing "advice" line and that a better mix of people be appointed to the role of whistleblowing "champions".
"One of the witnesses described whistleblowing as a lifeboat, which should seldom be required if an open and transparent culture is in place," the report said.
"If we apply this metaphor to our assessment of whistleblowing our conclusion is that at present the lifeboat is not viewed as a safe haven as many staff are not willing to enter into it and those who do can find it is to their detriment."
On complaints, the report highlighted a "lack of awareness and understanding" of procedures among patients and their families and that it was "too process driven".
The committee therefore urged each board to appoint an official to drive improvements.
It also expressed concern that existing Datix computer software records incidents and near misses in the NHS but does not have a function to give feedback to staff on subsequent action and questioned whether changes were required.
And the MSPs outlined the need for "greater consistency" on serious adverse events (SAEs) – incidents which could have caused or did result in harm – as it questioned why local health boards currently have discretion on how they deal with such cases.
The committee suggested bringing in a standardised definition for SAEs across all boards, common investigating procedures and increased quarterly reporting to a new centralised system.
A review of the functions of HIS was also recommended to consider giving it more powers to address concerns about standards and a greater "surveillance function" to identify issues.
Meanwhile, the committee also called on boards to "fundamentally change their relationship with stakeholders and the public", be more honest about the pressures they face and increase representation of people with disabilities and ethnic minority people
And the report said that board members should not be involved in charitable endowment boards, following a recent controversy at NHS Tayside, and recommended a review of the dual membership of boards, joint boards and local authorities.
Committee convener Lewis Macdonald said: "We heard directly from staff, patients, NHS Board members and senior NHS managers. We heard that patients want more and greater involvement in their care and how it is delivered.
"Most importantly, when things do go wrong, there should be greater transparency allowing patients and their families to feel confident lessons will be learned.
"There are also significant measures that need to be taken to ensure staff feel able to speak up about concerns. There needs to be a more open culture that values staff.
"While there are checks and procedures in place it remains inevitable that on occasion things go wrong and it is important these can be quickly identified and not repeated."