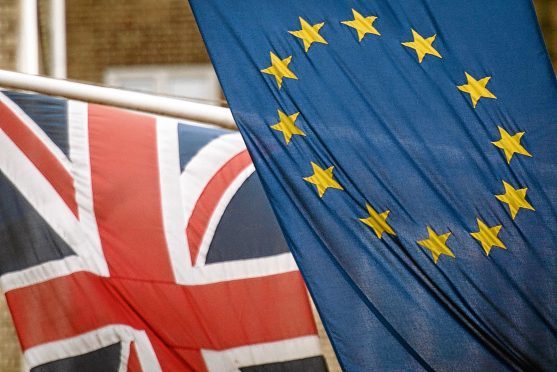 Social care workers in Scotland who could face an "uncertain" future because of Brexit, with the greatest impact likely to be felt in the north east.
A new Ipsos Mori report, commissioned by the Scottish Government, has found that almost 10,000 adult social care and childcare workers in Scotland are from other EU nations – about 5.6% of the total.
And the north east was the region that had the biggest proportion, with 1,560 care staff (9.1%) coming from other European Union states.
The rate compared to 7.8% in the east of Scotland, 3.8% in the Highlands and islands and 3.5% in the south-west.
While Brexit was currently only impacting on a small number of survey respondents when it came to recruitment and retention of staff, concerns were raised that any future impact on EU nationals' ability to remain in the UK could "exacerbate an already challenging situation for the sector".
The report concluded: "The work did highlight concerns that Brexit could prove more of a challenge in the future, with both managers and workers of the view that little had yet been decided and unsure of how, if at all, the status of non-UK EU workers might be affected.
"These findings suggest a clear need for both audiences to be provided with greater information about the UK Government's and European Commission's agreement on the matter, including in relation to the options of citizenship and settled status, such that they might begin planning for the future accordingly."
The UK Government has said that the rights of EU citizens and their families will not change until January 2021, and that they are able to apply for UK immigration status through the EU Settlement Scheme.
However, the Scottish Government's Constitutional Relations Secretary Michael Russell said: "This report is yet another illustration of the lack of appreciation the UK Government has about the impact of Brexit on both our public services and the highly-skilled and hard-working EU nationals who help deliver them.
"Added to this is the clear confusion among managers and workers from European nations about the future, again exposing Westminster's lack of forethought and planning.
"I strongly urge the UK Government to act to provide clarity to all those facing uncertain futures, not least the almost 10,000 delivering care services to the people of Scotland."