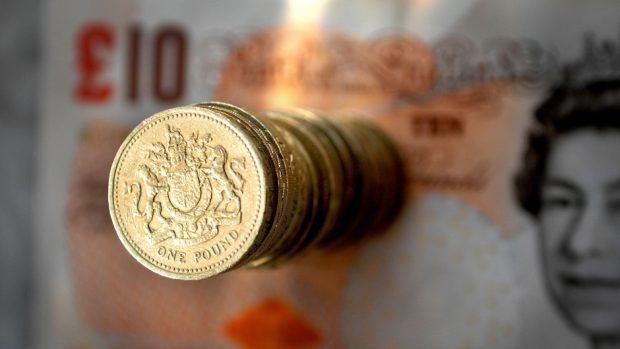 Crisis-cash applications are still growing in the north-east – but the number of struggling families seeking emergency grants fell in the Highlands and Moray last year.
Despite signs of recovery in the North Sea oil and gas sector, new figures show that the number of bids for lifeline financial support in Aberdeen has increased for the fifth year in a row.
There were 10,640 applications for crisis grants in the Granite City last year, almost 300 more than the year before, and nearly double the 5,805 requests in 2013/14.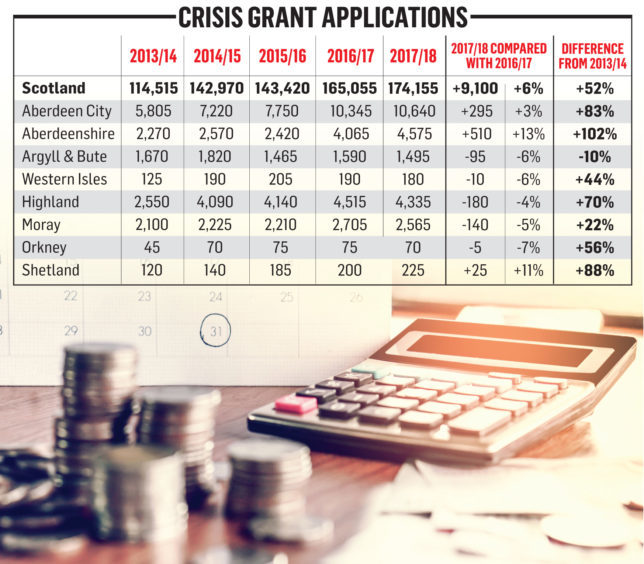 A further 4,575 claims were made in Aberdeenshire last year, up by more than 500 on 2016/17, and double the 2,270 recorded five years ago.
However, Highland Council had 180 fewer bids for the funding compared to the year before, the number in Moray was down by 140, Argyll and Bute had 95 fewer, the Western Isles was down by 10 and Orkney had five fewer.
The crisis-cash, which is part of the Scottish Welfare Fund, can be requested for items such as food and essential heating costs.
Across Scotland, there were 118,750 grants worth more than £9million made by local authorities in 2017/18.
And there were 174,155 applications for the cash – 9,100 more than in 2016/17.
Graeme Brown, director of Shelter Scotland, said: "These funds provide a vital lifeline of support for many struggling households, but today's figures are yet another sign of the human cost to Scotland's housing crisis.
"The fact that 174,155 applications for crisis grants were made – over 9,000 more than last year – shows the sheer scale of just how many households in Scotland continue to struggle to make ends meet and keep a roof over their heads."
Social Security Secretary Shirley-Anne Somerville said: "Any of us can face an unexpected expense. But that is harder to absorb if you are already struggling to survive.
"At those times it is only right that government offers support rather than a cold shoulder."
A UK Government spokeswoman said: "The proportion of people in Scotland living in absolute poverty is at a record low, including  children. Poverty rates are falling while the employment rate is increasing."
She added: "Reforming the old Social Fund meant that Scotland, as with local authorities in England, has greater choice over how to use the money to meet the needs of local people."