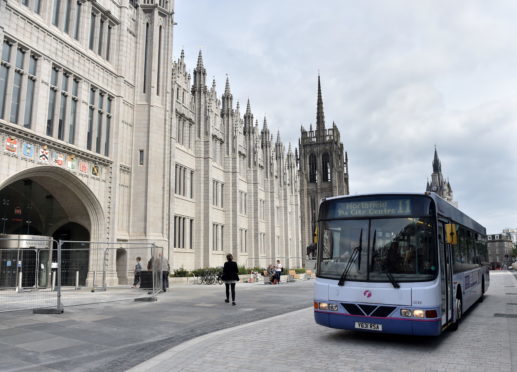 Free bus passes for over-60s have been spared the axe – and the scheme will now be extended to cover family members accompanying a disabled child.
Fears had been raised that the Scottish Government could follow a move under way south of the border to change the eligibility age for the bus pass from 60 to 65.
A consultation was launched on the future of the National Concessionary Travel Scheme and ended in November after attracting almost 3,000 responses.
Two thirds of those who took part called for it to remain available for people aged 60 and over.
Transport Secretary Michael Matheson announced yesterday that he had listened to the calls and that the bus pass would also now be available to companions of eligible disabled children under the age of five-years-old.
It is believed that more than 3,000 families and children could now benefit from the free bus pass under the plans.
The scheme currently costs about £200 million and benefits more than one million people.
Mr Matheson said: "The concessionary travel scheme enables independence, accessibility and social inclusivity.
"We have listened closely to the many respondents who feel that the free bus pass should remain available to all from the age of 60 and concluded that we should not change the age of eligibility.
"We will also continue to explore options to provide free bus travel for modern apprentices, while keeping the scheme under review and maintaining a balanced budget."
Kayleigh Thorpe, head of campaigns at disability charity ENABLE Scotland, said: "We welcome the announcement extending the right to a companion bus pass to disabled children under the age of five.
"This is a change we called for in our response to the consultation.
"The cost of travel can prove a significant burden upon families who may already be under substantial financial pressure with the additional costs of raising a disabled child.
"We are delighted that families of disabled children can now access this support."
Scottish Liberal Democrat transport spokesman Mike Rumbles added: "I am very happy indeed that this scheme designed by a Liberal Democrat minister in the coalition government is not going to be altered by the SNP.
"Encouraging all those over 60 to use the bus is a win-win situation.
"Individuals benefit, our transport system benefits but above all the environment wins as we continue to encourage people out of their cars and onto our buses."