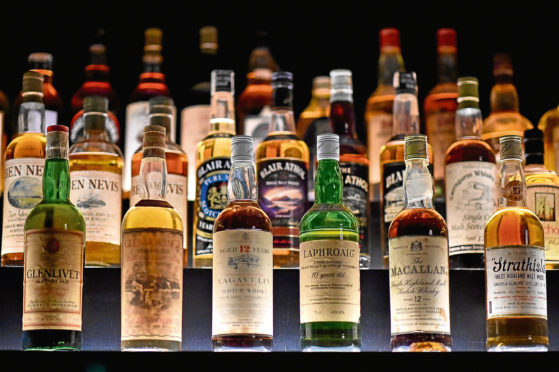 A failure to agree on the future of special protections for famous goods such as Scotch whisky and Stornoway black pudding could be holding up the UK's Brexit deal.
Michel Barnier, the European Commission's chief negotiator, specifically highlighted the issue as he warned that only 80% of the withdrawal agreement had been finalised.
The EU's top Brexit negotiator said: "80% is not 100%. We still need to agree on important points, such as the protection of 'geographical indications (GIs)'.
GIs, which are protected under EU law, are used on products associated with a specific location, quality and reputation – such as whisky, Stornoway black pudding, Orkney island cheddar, Scottish salmon, Shetland lamb, Orkney lamb and Orkney beef.
It protects such products from the threat of lower quality, imitation brands, using the same name despite not having been produced in the designated location.
Scottish Rural Affairs Secretary Fergus Ewing seized on Mr Barnier's remarks last night, saying: "It is extremely alarming that the EU says this has not yet been resolved and that the failure of the UK Government to reach agreement on this issue is being cited as one of the obstacles to reaching an overall withdrawal agreement.
"A 'no deal' outcome would be catastrophic for our food and drink industry and the economy as a whole."
He added: "We have been pressing UK Government to agree a need for a UK GI System post-Brexit from the outset and, while we welcome confirmation in their White Paper of the plans to do so, there remains a question over maintaining the existing protection currently enjoyed by our producers within the EU through the mutual recognition of our protected products."
Last night, a UK Government spokeswoman said: "Negotiations on geographical indications (GIs) are continuing.
"GIs are very important to the UK, both culturally and economically, and that is why we will establish specific GI schemes to protect UK GIs in the future.
"This means favourites such as Scotch whisky, Scotch beef and lamb, Scottish wild salmon – and all other current UK GI protected products will continue to be safeguarded in the UK when we leave the EU."