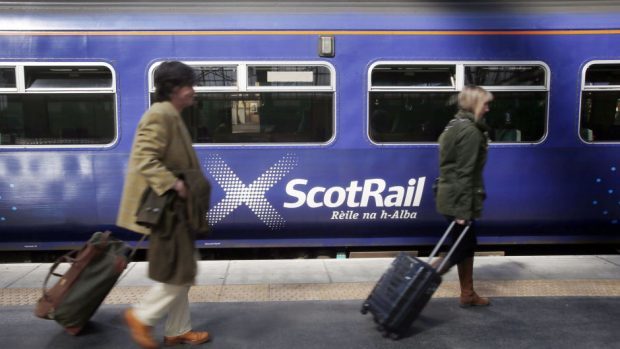 SNP ministers have paved the way for a "Caledonian MacTrain" takeover of the nation's railways by Scotland's largest ferry operator.
Transport Secretary Michael Matheson confirmed yesterday that a public sector bid will be allowed for the next contract for the ScotRail franchise.
Bosses at the Scottish Government-owned ferry firm Caledonian MacBrayne have already expressed an interest in taking on the franchise when the current deal with Abellio ends in 2025.
The move has been dubbed "Caledonian MacTrain", but critics have questioned the plan and highlighted concerns over the performance of CalMac's ferry services between the Hebrides amid recent anger over service changes and problems with vessels.
A spokesman for David MacBrayne, the parent company of CalMac, said: "The David MacBrayne group is an ambitious company looking to expand and grow, so we are open to new business opportunities which fit our purpose and where we can compete.
"The Scottish Government has indicated its desire that a public sector bid is included when the franchise goes out to tender, and we have indicated that we would be open to a discussion, when the time is right, on the shape of a future rail franchise contract and what this might entail.
"There have been no further discussions in this regard, and with the current ScotRail franchise due to be in place until 2025, we do not expect these to take place for some time."
David MacBrayne Ltd is one of the largest logistics companies in Scotland and employs about 1,500 people.
Mr Matheson said: "Our consistent view over many years is that there ought to be a level playing field between the private and public sector in bidding for rail franchises.
"We secured the right for a public sector operator to bid for a rail franchise in Scotland, after being denied by previous UK governments.
"Identifying a public sector body to make a bid has not been easy. It was vital to consider a range of scenarios as we want to strengthen competition and achieve best value for the public purse, while delivering continuous service improvements.
"It is important for any public sector bidder to have the appetite to bid; the capability and capacity to see the bid through; and the ability and resources to make the franchise a success."