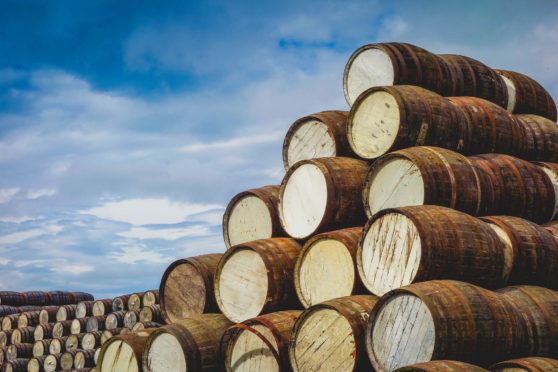 UK ministers will have "difficulty" balancing vital protections for Scotch whisky and Stornoway black pudding with securing new trade deal with the US, it has been claimed.
A study by the independent Scottish Parliament Information Centre (SPICe) suggests that Westminster may be dragging its heels on the issue to try to avoid derailing a future pact with the White House.
Geographical Indications (GIs) are protected by EU law and are used to safeguard products associated with a specific location, quality and reputation.
Examples include Scotch whisky, Stornoway black pudding, Orkney island cheddar, Scottish salmon, Shetland lamb, Orkney lamb and Orkney beef.
But Michel Barnier, the European Commission's chief Brexit negotiator, recently highlighted the failure to reach a deal on the future recognition of GIs as an obstacle to finalising a withdrawal agreement with the UK.
And fears have been raised that as part of a trade deal the US could ask the UK to drop current EU requirements relating to the ageing of whisky, enabling US manufacturers to promote their rival, younger products as whiskey.
The SPICe research said: "As the UK leaves the EU, the government must decide whether to seek reciprocal recognition with the EU of the GIs currently registered under EU law and how the UK's relationship with the EU in relation to GIs will affect its ability to negotiate future trade deals after Brexit with countries such as the United States and Australia.
"If the UK continues to follow the EU model of GIs, there may be difficulty with negotiating a UK-US Trade Agreement."
However, the report added: "Given the headway the EU has made in its trade agreements with third countries (such as Singapore and Canada) by using an approach that represents a compromise between the sui generis and trade mark models, it should make the negotiation stance for the UK that much easier."
A UK Government spokesman said: "Negotiations on geographical indications are continuing.
"GIs are very important to the UK, both culturally and economically, and that is why we will establish specific GI schemes to protect UK GIs in the future.
"This means favourites such as Scotch whisky, Scotch beef and lamb, Scottish wild salmon – and all other current UK GI protected products will continue to be safeguarded in the UK when we leave the EU."