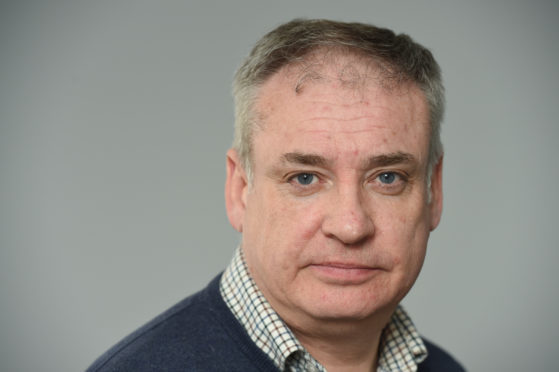 Moray MSP Richard Lochhead says he is "raring to go" as the Scottish Government's new minister for further education after the first choice for the post was axed on the day she was to be appointed.
Mr Lochhead, who was the cabinet secretary for rural affairs, food and environment from 2007 to 2016, was handed the position last night by the First Minister.
The move comes after North East MSP Gillian Martin was poised to take the role in June but had it snatched away when "offensive" blog posts from 2007 resurfaced and Nicola Sturgeon performed a rapid U-turn.
Mr Lochhead, who was the first person in his family to attend university and has two boys at school in Elgin, said the appointment was "an honour".
He said: "I have had a break from governance since 2016 but now I am raring to go and to get stuck in on the big issues facing education.
"Being the first in my family to attend university makes me realise the value of education and of the different routes that people take to get there."
Recently the politician has received praise for leading a campaign against the excessive delivery charges imposed against online shoppers in his constituency and neighbouring regions.
The First Minister recognised the "energy and drive" Mr Lochhead has shown in fronting that crusade as she announced his appointment.
She said: "Richard brings his significant experience to the role, having previously served in government for nine years, and I'm pleased he has agreed to become the new minister for further education, higher education and science.
"He has been a hugely successful campaigning MSP in parliament over the last two years, particularly over the issue of delivery charges, and I know he will bring that energy and drive into government."
Mr Lochhead was first elected to the Scottish Parliament in 1999 as North East MSP and won re-election in 2003.
In 2006, he won a by-election triggered by the death of Margaret Ewing to claim the Moray seat he has held ever since.
The 49-year-old left his post as cabinet secretary for rural affairs in May 2016 to spend more time with his family.
In the preceding months, he had faced sustained criticism over his handling of a £178 million IT bungle that led to millions of pounds of subsidy payments to farmers being delayed.