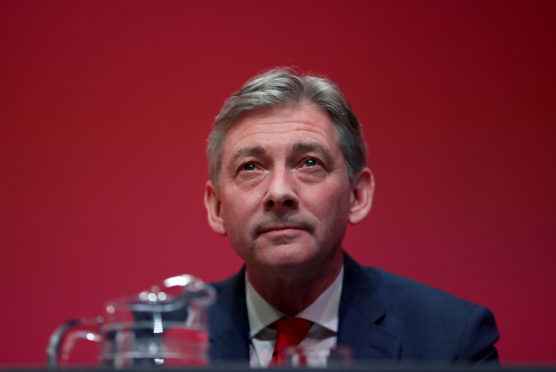 Richard Leonard yesterday said he was looking to resolve the bust up with Aberdeen's suspended Labour councillors and had authorised Alex Rowley to intervene in the dispute.
At a lunch with the Scottish Parliamentary Journalists' Association, Mr Leonard said he was "looking for a way forward" in the fall-out between Scottish Labour and nine Aberdeen councillors.
This week it emerged that Scottish Labour's former deputy leader Alex Rowley had gone to the city in an attempt to find a solution.
The nine councillors were suspended by Mr Leonard's predecessor Kezia Dugdale for forming an administration with the Tories against her wishes.
Mr Leonard said: "If there is a way to avoid expelling people we will seek to find it. So that was the reason why Alex as the newly-appointed local government and communities spokesperson decided, with my agreement, to go and speak to the Labour group in Aberdeen."
He also said he would have to "fight" to get the Labour Party to opposed a second independence referendum after Shadow Chancellor John McDonnell said he would consider a request for a another vote.
"I will fight every step of the way to make sure that the next Labour manifesto going into the next General Election will contain the same commitment that was in the Labour manifesto going into the 2017 General Election and that is a statement of clear opposition to second independence referendum," he said.
Mr Leonard also called for on Finance Secretary Derek Mackay to deliver a fares freeze for Scottish rail passengers in next week's Scottish budget.