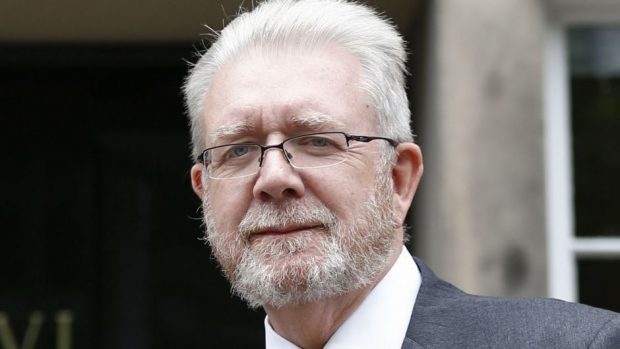 Brexit Secretary Michael Russell yesterday said keeping freedom of movement is the only way to prevent depopulation in the Highlands and Islands.
The Brexit Secretary made the remarks to MSPs as he also called on oil and gas firms to seek help from development agencies to prepare from EU withdrawal.
Appearing at Holyrood's Finance and Constitution Committee, Mr Russell was asked why the SNP had not supported a vote for a customs union at Westminster
Mr Russell replied that his party did not back the plan because it did not include freedom of movement.
"Freedom of movement is absolutely central to us," Mr Russell said. "The Scottish economy needs freedom of movement. There is no doubt about that."
He said the Highlands and Islands as a region would "lose 20% of its workforce in the next five and 10-years because of demographic factors".
Mr Russell added: "That will lead to very substantial continued depopulation unless that labour force is replaced. There is no clear way to do so without the present freedom of movement arrangements and that's what we should go for – so that's simply why."
Mr Russell was asked about the impact Brexit would have on supply chain arrangements for the oil and gas industry.
The Cabinet Secretary said North Sea companies should get in touch with Scottish Enterprise, Highlands and Islands Enterprise and Skills Development Scotland.
Mr Russell said those government agencies would be able to provide help.