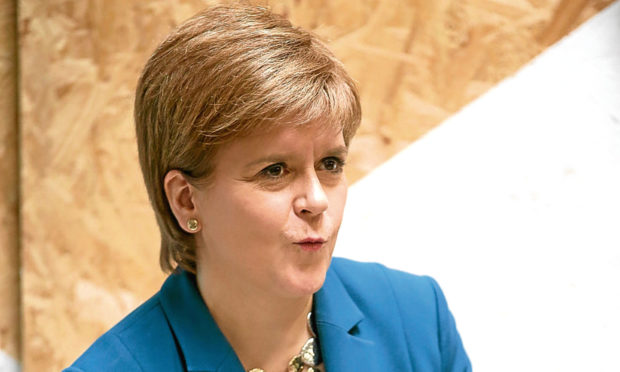 Nicola Sturgeon has delayed taking £6billion worth of VAT revenue to Holyrood amid fears the transfer would hit the Scottish budget.
The Scottish Government was accused of a "climb-down" after Finance Secretary Derek Mackay revealed he was postponing the devolution of the assignment of VAT revenues.
The assignment of half the VAT raised in Scotland was part of the "more powers" deal signed after the 2014 Scottish referendum.
Under the plan, receipts from the first 10p of the standard 20p rate and the first 2.5p of the reduced 5p rate of VAT in Scotland would be assigned to the Scottish budget.
The revenue, which would be accompanied by a fall in Scotland's block grant, would be the second largest element of the Scottish budget after income tax.
Mr Mackay said he had raised concerns about the transfer with Chief Secretary to the Treasury Liz Truss. He said there were problems with volatility and question marks over Brexit.
"As we are working through these issues I am increasingly minded to postpone VAT assignment until VAT powers can be discussed," Mr Mackay said.
Later Ms Sturgeon added that as Brexit approached there was "enormous risk" attached to the plan and warned it could result in a "significant hit" to the Scottish budget.
Labour finance spokesman James Kelly said: "This is quite a climb-down from Derek MacKay and also makes a mockery of claims the SNP could have set up a separate state within 18 months."
Tory finance spokesman Murdo Fraser said Ms Sturgeon was running a "return to sender" government, citing the delay to the transfer of welfare powers and her Air Departure Tax U-turn.