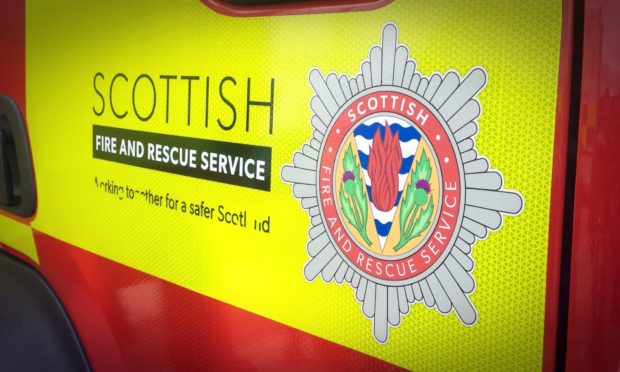 A pioneering scheme to get rural firefighters to resuscitate heart-attack victims has still not been rolled out – four years after a trial showed it saved lives.
Health Secretary Jean Freeman has admitted the initiative, which was being trialled in 18 stations including Turriff and Maud, has been "paused" for talks between the Fire Brigade Union (FBU) and fire service management.
Trials of the new service – viewed as vital in remote areas where firefighters often arrive first to emergencies – were originally launched in 2015 and it was hoped to roll it out across Scotland.
Under the scheme, specially-trained firefighters were deployed to administer CPR or use a defibrillator to try to save lives. Other stations involved in the pilot scheme were Mull and Oban.
The trials were halted in September 2017 when the FBU told members that the work was "non-contractual" as part of a UK-wide funding dispute. Since then talks between the union and the Scottish Fire and Rescue Service (SFRS) have continued.
The matter was raised at Holyrood this week when Aberdeenshire East MSP Gillian Martin said Turriff firefighters were "very keen" to use the skills they had developed during the pilot scheme.
Ms Martin asked Ms Freeman when the initiative would be re-started.
The health secretary said she was keen for it be rolled out, but added: "There are on-going discussions and negotiations with the Fire Brigades Union and management in relation to the remodelling of the firefighter role. While those discussions are under way, the involvement of the fire and rescue service in such work has been paused."
She said that during the trial period the stations involved responded to 276 incidents. The service made 83 potential life-saving interventions, with 28 positive results.
"Given those outcomes, I think that we can consider the trials to have been a success," Ms Freeman said.
Terry Whyte, FBU north area secretary, said firefighters were keen to help out rural communities.
"There are a number of meetings to be held between the FBU and the SFRS towards the end of June," Mr Whyte said.
"The service wants to develop the role of firefighter and that's the reason we did the trials. We are now looking at exactly what service we would like firefighters to do. Until we sit down with them and get the detail I can't really give you any more at this time. The right training and right equipment is what we are looking for."
SFRS group manager Richie Hall said: "The service is committed to reintroduce the Out of Hospital Cardiac Arrest response and to build on the success of the pilots.  We are engaged in discussions with staff representative bodies to bring this about on a safe and planned basis."