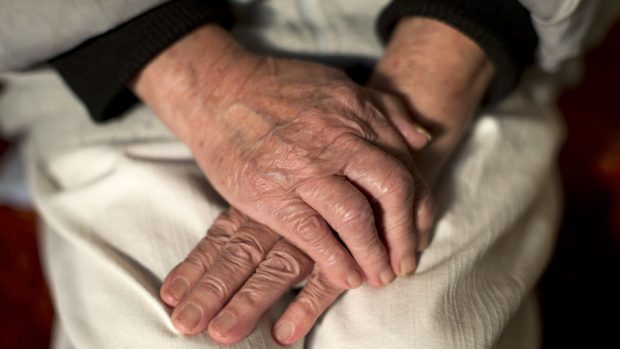 The number of "winter deaths" plummeted in the north and north-east last year as the area bounced back from a "staggering" spike in fatalities in 2017/18.
New figures showed that there were 68 extra deaths in the NHS Highland board area between December and March, compared to 224 in the previous year.
The 70% reduction was among the largest drops in the country, and was bettered only by a 71% decline in Dumfries and Galloway and 74% in the Borders.
In the NHS Grampian area, there was a 46% reduction in the number of additional deaths, down from 497 to 268, while in the Western Isles the fall was 53%, in Orkney it was 45% and in Shetland it was 15%.
More people die during the colder months every year, and statisticians work out the "seasonal increase" by comparing the number of deaths between December and March to the rest of the year.
In the winter of 2017/18, a huge rise in these additional deaths was branded "staggering and a real shock to the system" by charity Age Scotland.
It included the highest winter death rate in Grampian since the turn of the century, with 497 of the 2,274 fatalities in the north-east put down to the seasonal increase, compared to 268 out of 2,024 during the most recent winter.
Across Scotland, a total of 20,188 people died between December 2018 and March 2019, an increase of 2,057 on the average mortality rate during warmer seasons.
The number, released by the National Records of Scotland (NRS), is 57% lower than in 2017/18, when 4,810 people died, 2,500 of them being over the age of 85.
The total number of deaths decreased by 13% between the two winters, including by 11% in Grampian, by 9% in Highland, 8% in Orkney, 12% in the Western Isles and 26% on Shetland.
NRS chief executive Paul Lowe said: "There are always more deaths in the winter in Scotland than in any other season, but the long-term trend since the early 1950s has generally been downward.
"The increase seen last winter was less than half of that in the previous year. However, the five-year moving annual average, which smoothes out much of the year-to-year fluctuation, continues to be above the level seen since the early 2000s.
"Its calculation includes the winters of 2014/15 and 2017/18, which had unusually high seasonal increases, so it is too soon to say whether there has been a change in the long-term trend."
Health Secretary Jeane Freeman said: "We know that winter creates particular pressures on our health and social care system.
"This is why it is crucial that those with underlying health conditions, those who are pregnant or are older than 65 receive their free flu vaccination."