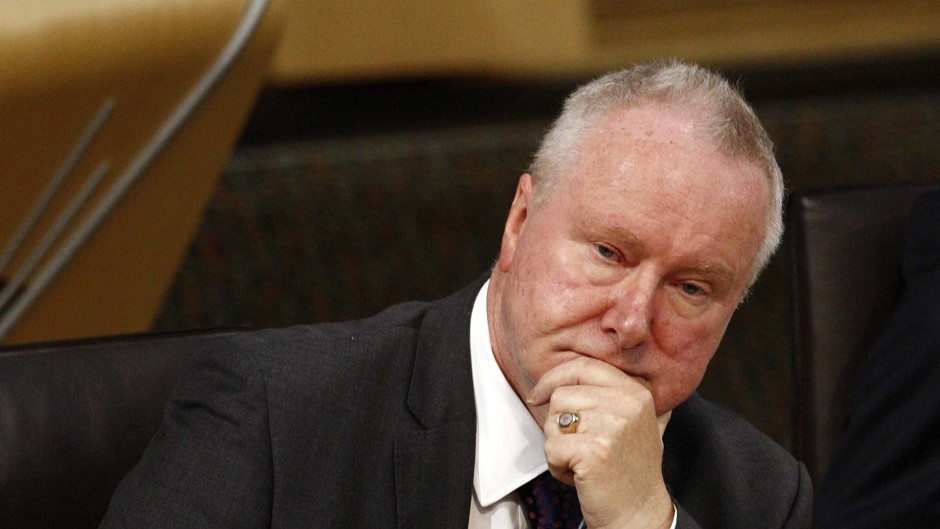 Health Secretary Alex Neil has been urged to step in to help solve the carers crisis in the Highlands.
The plea was made after the Press and Journal highlighted the plight of an amputee who has languished in hospital for nearly three months.
Medics cannot allow Debbie Michie to leave her ward until they can arrange four visits a day from specialist helpers.
North Tory MSP Mary Scanlon has demanded action and claimed the care crisis was affecting "many other people".
A prominent churchman described 61-year-old Mrs Michie's case as "extraordinary" and said he and colleagues had never seen NHS staff under so much pressure.
Scottish Government figures released just a few weeks ago showed that nearly 40 people were stuck in hospital despite being considered well enough to leave.
Mrs Michie, of Nethy Bridge, claimed that five fellow patients at Ian Charles Hospital at Grantown were in a similar predicament to her – out of a total of 13 just beds.
Ms Scanlon urged the government to work with the health board to come up with ideas to resolve the situation.
She said: "It is unfair that someone's liberty is compromised due to a lack of home carers.
"It is unacceptable to be trapped in hospital when the lady is fit to go home.
"I think there is a crisis situation regarding home care in the Highlands and there is a very serious situation regarding residential care.
"Given NHS Highland's difficulties recruiting home care staff, there needs to be an intervention by the government which must think outside the box to come up with a solution.
"Alex Neil needs to step in.
"It is an unacceptable and desperate situation."
Last night, Free Church of Scotland minister the Rev David Meredith also urged the health board to address the issue of hiring adequate numbers of home carers and staffing problems in general.
Mr Meredith, of Smithton-Culloden Church in Inverness, said: "Most patients prefer to spend the recovery process in the comfort of their own home, rather than extending their stay on the ward.
"The case of Mrs Michie is an extraordinary example and I certainly would not wish to see this experienced repeated."
Mr Meredith also expressed concern about staffing levels in general.
He said: "In decades of ministering in this area I and my colleagues have never seen so many NHS Highland staff under so much pressure.
"Many are stressed or depressed, and motivation is at an all-time low.
"It is clear the status quo is completely unsustainable and something must be done."
Mrs Michie had her leg amputated at Raigmore Hospital in Inverness in September last year.
She was transferred to hospital at Grantown a few weeks later, but suffered complications.
She is desperate to be allowed home.
NHS Highland area manager Jean Pierre Sieczkarek said he was "really sorry" that the board had been unable to secure her the care package she needs, due a recruitment problem.
He said it was "not an acceptable situation" but the board was "determined" to find a solution.
But Mr Sieczkarek stressed there was "no quick fix" which was "frustrating".