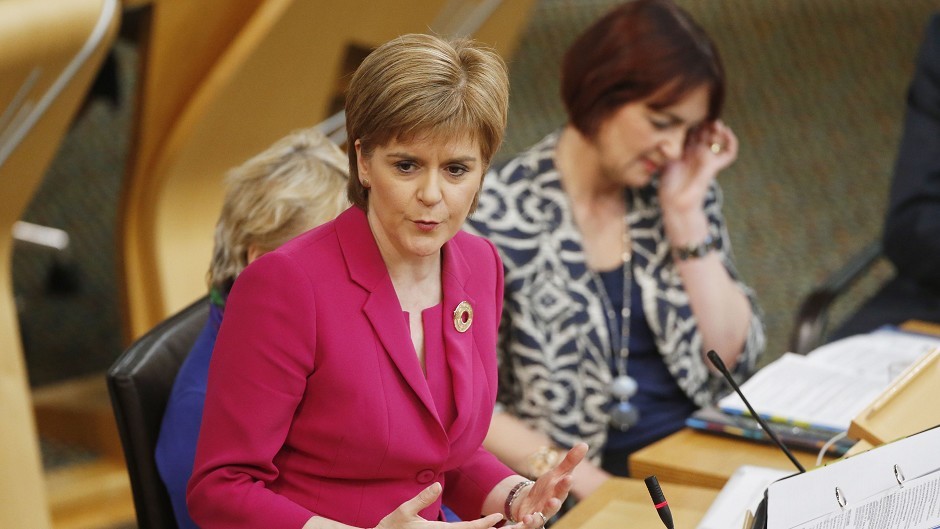 Nicola Sturgeon will address a meeting of one of Britain's most exclusive and secretive clubs tonight – an event missing from her list of official engagements.
The First Minister is the guest of honour at the Thirty Club, a behind closed doors gathering of media and advertising tycoons at London's £500-a-night Mayfair hotel, Claridge's.
However, the black-tie event is missing from her list of engagements sent out by the Scottish Government yesterday.
Members of the secretive, century-old organisation – the motto of which is "freedom of speech within four walls" – include some of the world's most powerful figures from the advertising and media industry.
It is understood she will be providing the key-note address at the members-only gathering, where no minutes are taken.
A spokesman for Ms Sturgeon said she was "looking forward" to speaking at the Thirty Club, where she is expected to speak about David Cameron's re-negotiation of EU membership.
Previous attendees at the event are thought to include controversial media mogul Rupert Murdoch, as well as second in line to the throne, Prince William.
Last night, Willie Rennie, leader of the Scottish Liberal Democrats, suggested the First Minister wanted to keep her attendance at the Thirty Club under wraps.
He said: "News that the First Minister is travelling to London for an off-the-record meeting with a secretive group of media tycoons does not inspire confidence.
"If she were not embarrassed by this meeting then it would have appeared on Nicola Sturgeon's official diary.
"What does she have to hide?"
A spokesman for the Ms Sturgeon said: "The First Minister is looking forward to addressing guests at the Thirty Club, where she is likely to set out her thoughts on the latest developments in David Cameron's re-negotiation of EU membership – a process which risks dragging Scotland out of Europe against our will.
"The Prime Minister's latest comments, indicating he might back an 'out' vote in the referendum, show that the risk to our place in Europe is real – and Mr Cameron's pandering to Eurosceptics poses a serious threat to jobs and investment in Scotland."
It is understood that not all ministerial events are included on the published lists of engagements.
Reasons for their exclusion include if they are considered private or if it is unlikely there will be any announcements resulting from the event.