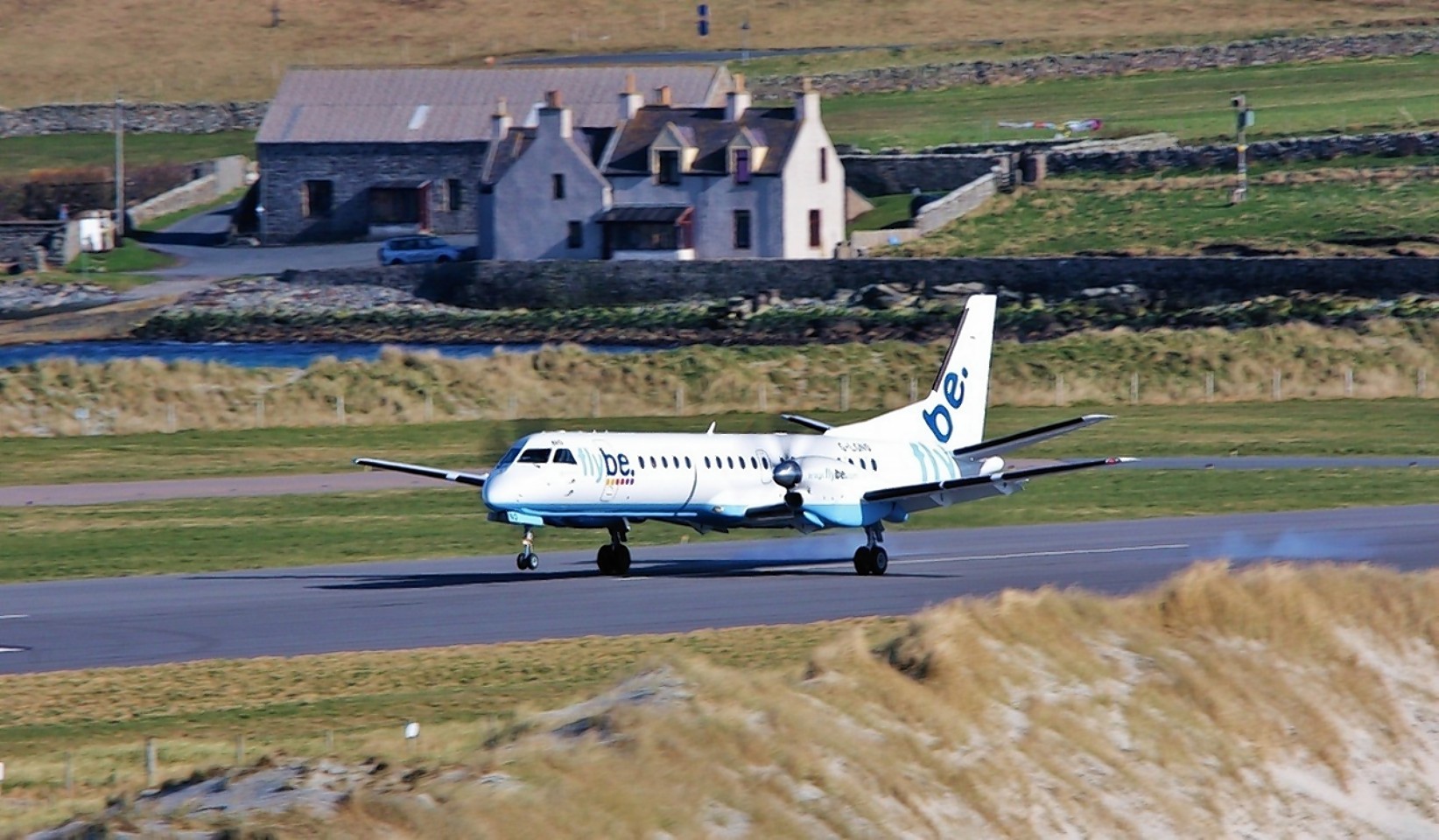 Transport minister Derek Mackay has admitted air travel to the Highlands and Islands has "got worse" on his watch.
The MSP confessed that there is "certainly an issue around reliability" of Loganair connections to the region.
The airline has suffered a series of high-profile emergencies on routes to and from the Highlands and Islands in recent months, as well as a passenger backlash over the "worst" service in 15 years".
Mr Mackay, who is also Islands minister, faced a grilling from opposition MSPs over the reliability of the services, which have suffered frequent delays.
Pilots have also raised concerns about the safety of some of the Loganair planes serving the region.
Mr Mackay said: "I will go by what both pilots and company told me. We express concern around reliability but we must not put into question safety.
"It is the case that no pilot will leave the ground unless they are convinced that it is safe to do so and their trade union organisation has made that perfectly clear.
That is that no Loganair pilot would fly if they thought the aircraft was unsafe.
"There is certainly an issue around reliability and all the necessary checks are put into place for aircraft before they fly.
"I think the issue has certainly got worse and I will do everything I can to try and ensure there is a more reliable service."
British Airline Pilots Association sparked a major row by raising concerns about the safety of Loganair's planes.
Highlands and Islands MSP David Stewart said many of his constituents were "concerned" about the service, while Shetland MSP Tavish Scott branded the service "the worst it has been in 15 years".
Speaking after the session at the Scottish Parliament, Mr Stewart said: "Clearly we are all aware of some very serious incidents involving Loganair.
"Even the Transport Minister has stated that he is concerned about reliability.
"I am content that the Transport Minister is going to speak again with officials from Loganair to seek updates on their engineering improvement programme, but my constituents and the passengers that are using these aircraft want real reassurance that safety will not be and has not been compromised.
"The chief executive of Loganair should come out again and give all users of this service his 100% guarantee that safety will never be compromised and they will take positive action to improve the services provided."
Loganair said in a statement that it was working hard to improve its services and that safety was always its main priority.