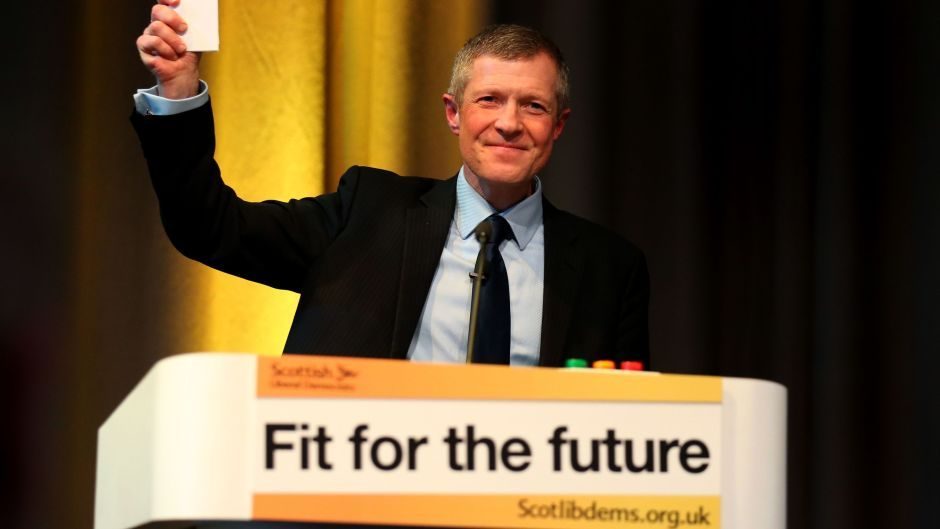 A call from the Scottish Liberal Democrats to lift the national ban on fracking has been dubbed "massively disappointing" by environment campaigners.
Party members called for an end to the Scottish Government's moratorium yesterday in a conference amendment that would leave decisions on applications to use the controversial oil and gas extraction technique with councils.
Members said their decision was about following the science and empowering local authorities.
But it has been slammed by campaigners – and was given a luke-warm reception by Scottish Liberal Democrats leader Willie Rennie.
Mr Rennie said: "I want to accelerate the move towards renewables and carbon free fuel. I think that is the right direction to go. But the party has decided, because we are very keen on science, that local authorities should be able to decide whether to go ahead or not."
Lib Dem activist Ewan Hoyle told delegates the expert advice is that fracking could be done safely.
WWF Scotland director Lang Banks said the climate change science is "very clear" that fossil fuels, including unconventional gas, should be left in the ground.
"It's therefore massively disappointing to see what would have been a very strong Lib Dem position on tackling climate change undermined by the inclusion of support for fracking," he said.
The Scottish Government announced the moratorium on granting planning consents for such developments in early 2015, to allow for a full public consultation on the controversial process.
Meanwhile, in his speech to the spring conference in Edinburgh, Mr Rennie described the SNP and Tories as "two peas in a pod" – adding their continued dominance in both parliaments is an "utterly dismal prospect".
He told delegates in Edinburgh: "Both of them are completely united in wanting to keep the country divided.
"They need each other. They feed off each other."
In a press briefing after his speech, he called for a Better Together-style alliance between pro-EU party leaders in Scotland – although he accepted Nicola Sturgeon would not see the idea favourably.
"I think it's such an important issue and we should stand together – SNP, Tories, Labour, Lib Dems and Greens. I think (UKIP MEP David) Coburn probably won't be persuaded," he told journalists.
"Even though we have fairly strong disagreements on a whole range of other issues, we should at least come together on this."
Mr Rennie's party is going into May's election a year after a cataclysmic result for the Liberal Democrats in the general election, which left them with one MP in Scotland and just a clutch south of the border.
The party in Scotland has sought to win voters with a plan to raise taxes by 1p to plough into education, including £170m to hand to schools based on the number of disadvantaged children on their books.