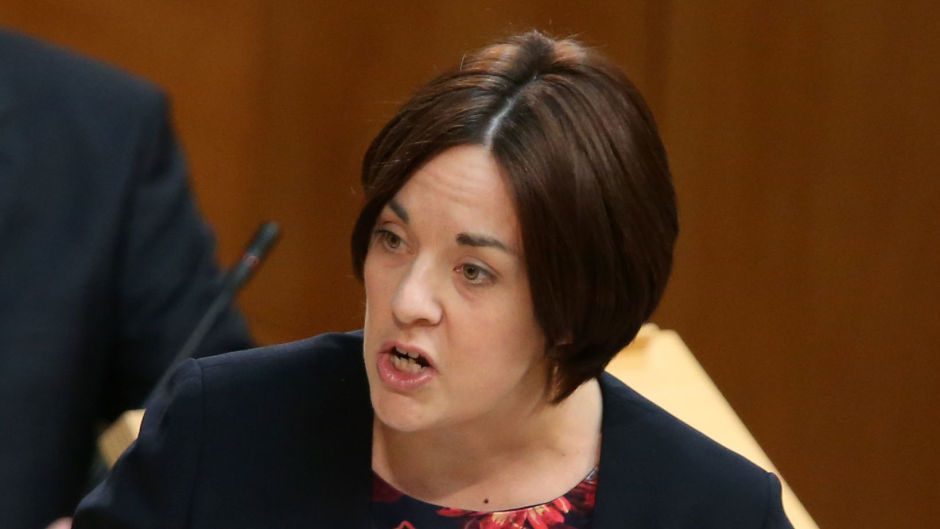 Nicola Sturgeon has been accused of trying to deceive the country over her support for fracking as Scottish Labour vowed to ban the controversial technique
The SNP has issued a moratorium on granting applications for unconventional oil and gas extraction.
But Scottish Labour leader Kezia Dugdale said the first minister's U-turn on her commitment to scrap council tax was evidence she plans to "give fracking the green light if she is re-elected in May".
Ms Sturgeon has announced she will alter bands E to H to make council tax fairer – despite both the 2007 and 2011 SNP manifestos containing commitments for it to be replaced.
Ms Dugdale said: "Of course, voters should have known that when the first minister said that she would get rid of the council tax, she really meant that she would keep it. The whole process has been a sham.
"Here is the SNP's formula – condemn it, freeze it, order a big report, then go ahead and do it anyway.
"That is its approach not just to council tax. The SNP says that fracking is bad, and it has imposed a temporary freeze on that.
"A big report has been ordered, but all the signs are that the SNP will go ahead and do it anyway."
Speaking at First Minister's Questions, Ms Dugdale also committed that Scottish Labour would ban unconventional oil and gas extraction.
She said: "Scottish Labour will go into the election with a very clear manifesto commitment to oppose fracking."
But Ms Sturgeon hit back, saying: "Let me put it simply – there will be no fracking in Scotland because there is a moratorium on fracking.
"That is what a moratorium means – it ain't allowed to happen.
"We will not take risks with our environment while there are so many unanswered questions. That is the responsible way to proceed.
"Labour members stand up here, week after week, and say whatever they like about what they would do because, as we already know from Kezia Dugdale, they are going to come second in the election."
Last week Liberal Democrat members voted to back fracking in the wake of a report which found it was safe if properly regulated.