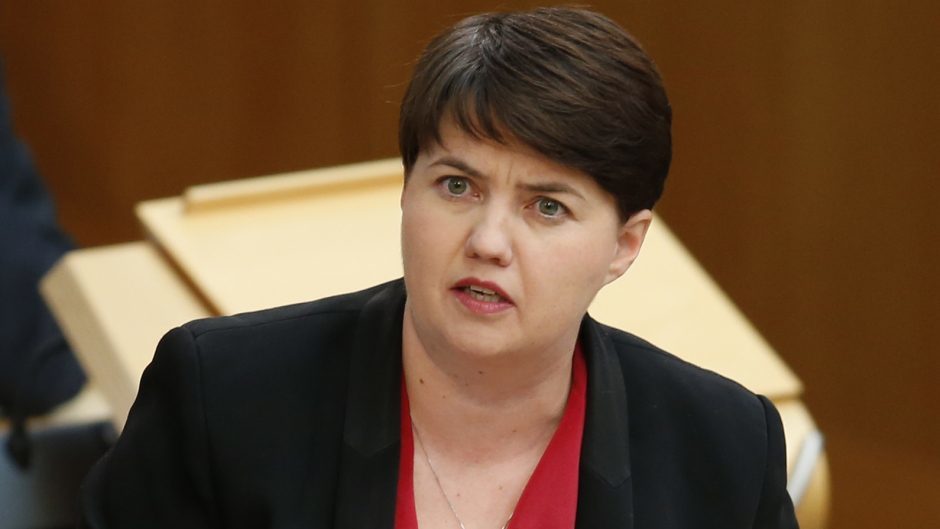 Voters across the north and north-east of Scotland may be forgiven for experiencing fatigue given the parade of elections and referenda over the past few years.
Politicians and party activists have been in near-constant campaigning mode ever since the starting gun was fired on the Scottish independence referendum in 2012.
That vote, which should have settled the issue for a generation, was followed quickly by a UK general election, a Scottish Parliament election and then the EU referendum.
People may be tired of hearing from politicians, no matter how much we enjoy the cut and thrust of debate.
But there is another campaign looming, and I'm not talking about a Groundhog Day rerun of the independence vote.
Next May, voters go to the polls to elect councillors to represent communities across the country.
This is important, perhaps more so than people realise.
We can easily take for granted the services our local authorities provide – the bin collections, street cleaning, road maintenance – but these are all essential to our day-to-day lives.
But it is more than that. We are talking about education of our children, care for the elderly and social work services for some of the most vulnerable in society.
And that is why the Scottish Conservatives are so strongly opposed to the SNP's council tax reforms.
We did not agree to a rates hike for people living in Band E and F properties.
These homeowners are not the rich, they are ordinary, hard-working families and this increase is coming at a time when the local economy in the north-east in particular is struggling due to the downturn in oil and gas.
These are families that are also going to be squeezed by SNP rises in income tax for middle earners.
Many will also have been affected by the hike in land and buildings transaction tax, which also disproportionately hits the north-east due to inflated house prices.
But the worst part of this is the plan to claw back the increases raised locally and then redistribute that income to other parts of the country.
Our research has shown that the extra sums that will be paid next year, as examples, will be £8.2million in Aberdeenshire and £5.8million for Aberdeen.
In Aberdeenshire alone, 41% of homeowners will pay more.
Some would argue they are happy to do so if it means improvements to local services. That's fine, but that is not what the SNP wants to do.
They are taking extra money out of some areas, such as Aberdeenshire, and then spending it on priorities elsewhere – primarily in the central belt.
That's millions of pounds that won't be spent locally on schools, roads or elderly care.
I was in the north-east last weekend, and spent time campaigning for our excellent by-election candidates in Inverurie and Banff.
The thing that struck me once again is how this area is continually used as a cash cow by the SNP.
After years of claiming to stand up for this area, I have not heard a single dissenting voice from an SNP MSP in this area about the funding settlement for local councils.
Aberdeen City is the lowest funded in the country, Aberdeenshire the third lowest.
Similarly, the local health board, NHS Grampian, is being underfunded to the tune of more than £12million this year.
But we hear not a word from SNP politicians about the inherent unfairness.
I think people are starting to wake up to that fact. The Scottish Conservatives enjoyed our best ever result at a Scottish election in May.
We returned 31 MSPs and knocked a flailing Labour party into third place.
I was delighted with the result, of course. But we are not finished yet, not by a long shot.
I think we can make significant gains at the council elections next year.
We will have a strong message, a strong policy platform and great local candidates who will work very hard.
I hope we can secure your vote and send a message to the SNP that they do not speak for Scotland.
There are significant opportunities for the North Sea – that's the official view of the Oil and Gas Authority in a recent report.
So it's clear to me that we should do more to support the sector during what continues to be a tough time for all concerned.
The UK Government has delivered a combination of tax cuts and incentives for growth in recent Budgets – which I welcome.
Later this month, new Chancellor Phillip Hammond will make his debut at the dispatch box in the Autumn Statement and I hope more support can be found.
To that end, I held a meeting with Treasury ministers this week and further incentives for exploration in the North Sea was among my asks.
There's no doubt in my mind that there is a future for oil and gas so long as we encourage investment to take place.
It's easy to forget the contribution that the North Sea has made to our prosperity over the last 40 years.
Now that the industry needs our help, I think we all – UK Government and Scottish Government – have a duty to do all we can.
This weekend, I mark five years in the job as leader of the Scottish Conservatives.
Sometimes, it feels more like 20.
When I took over back in 2011, Alex Salmond was still first minister, Donald Trump hosted the Apprentice and Jeremy Corbyn was an unknown backbencher who no one had heard of.
In the five years since, I've spent almost my entire time campaigning for the next election or referendum.
I've become an expert in Scotland's Premier Inn chains. My poor Vauxhall Astra has toured almost every square inch of Scotland and sometimes looks like it's held together by rust.
And it has been a complete privilege from start to finish.
Five years down, my advice to any young budding politicians out there – of any stripe – is to get involved.
Ruth Davidson, leader of the Scottish Conservative Party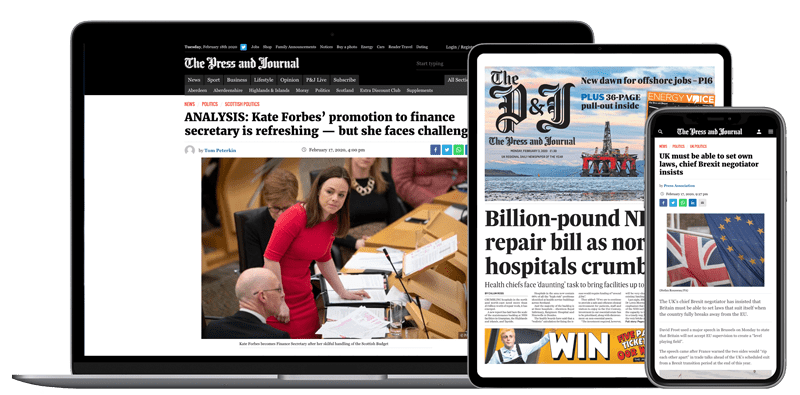 Help support quality local journalism … become a digital subscriber to The Press and Journal
For as little as £5.99 a month you can access all of our content, including Premium articles.
Subscribe