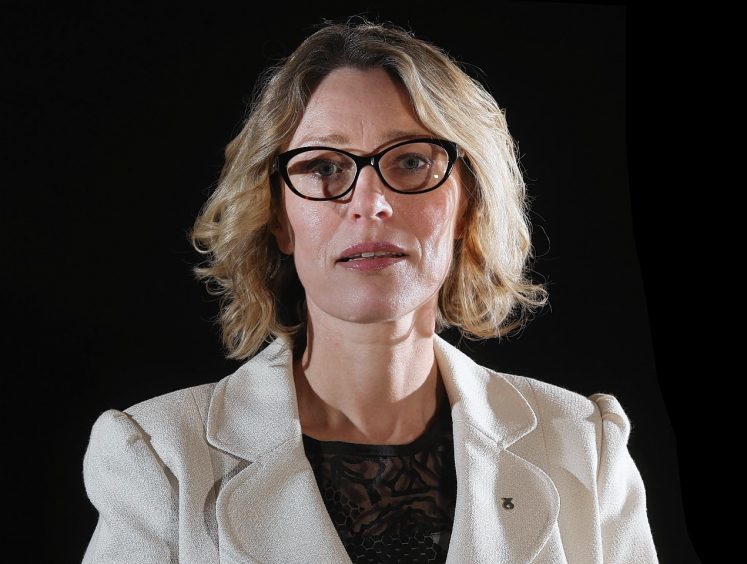 When the chairman of Tesco remarked earlier this month that white men had become an "endangered species" in the boardroom, it reminded me why the work of Holyrood's Economy, Fair Works and Jobs committee is so important.
Last month, we began an inquiry into the gender pay gap and what can be done to narrow that margin.
During my working life, prior to my role as an MSP for Aberdeenshire East, I have, like many women before me, found myself doing the exact same role as a male colleague, but for significantly less money.
There are so many reasons why closing the gender pay gap is beneficial and its comments such as those by John Allan – while maybe made in jest – which emphasise how much work there still is to be done.
He said both females and ethnic minorities are in an "extremely propitious period" when it comes to recruitment by businesses to more senior roles.
And no, he wasn't making specific reference to the gender pay gap, but what his remarks illustrate is the continued disparity between what women are capable of and where they are still viewed on a career ladder.
Evidence heard by the Economy, Jobs and Fair Works committee shows women continue to be underrepresented in senior management and leadership roles.
Fewer women also work in industries such as engineering, IT and technology.
One of the misconceptions is between the gender pay gap and equal pay.
Inequal pay for the same job has been against the law since 1970. The gender pay gap is more complex.
This is because it is about a woman's progression and earning power in comparison to her male colleagues as well as equality of opportunity in the workplace.
As a committee member, hearing evidence from across the public sector in Scotland, I can say that, while we have progressed much further than we were 40 years ago, there's still a steep hill ahead.
Figures revealed last year showed that fewer than a quarter of the boardroom recruits in the six months to March 2016 were women, which is the lowest level since 2011.
Evidence heard by the Economy committee has shown that, in the financial services, men earn 83% more than women – an absolutely staggering figure.
If we do nothing to influence the current situation, current trends show equal pay for both men and women will not be reached until 2069.
That's another 52 years until we can say women are paid the same as their male colleague.
And if we were to close the gender pay gap, it could add almost £600billion to the economy across the UK.
In Scotland, this would be worth an estimated £17.2billion.
It is the business case that is most important for me and it is the most persuasive argument for reducing the gender pay gap.
The firms that have addressed the issue around the gender pay gap have also found they perform better.
The formidable Jeanette Forbes, who started her career in the North Sea oil and gas industry, just as it began booming, is a woman who had direct experience of being paid less than her male counterparts at the beginning of her career.
She has described the matter as "very much a live issue" which still exists today.
Now the chief executive of the PCL Group, she made her way to the top, but it wasn't without challenges and she cites how she was paid £12,000 in one role, next to a male counterpart who received £26,000.
It is clear we still have a long road ahead and it is the temerity and determination of women like Jeanette which makes this battle all the more important.
Across industry, North Sea oil, finance and law, women have pushed that little bit harder for better pay for generations.
There is still much to be done to reduce that 2069 target – but I can promise both I and my committee members will endeavour to do so for all women across Scotland.
A safer journey to school
The journey to school for our children should be as safe as possible which is why I was proud to put forward proposed changes to ensure all school buses are fitted with seat belts.
The Member's Bill started its journey through parliament earlier this month and I'm looking forward to steering it through.
It will make it a legal requirement for seatbelts to be fitted on all dedicated school transport.
As the parent of two children who have grown up in a rural community in Aberdeenshire, I know how important it is to ensure we make the journey to and from school for our children as safe as possible.
The measures have been supported by the Transport Minister and backed by the Scottish Government. I am glad to say it has attracted support from MSPs of all political parties.
Of course, in Aberdeenshire, the move has already been implemented by the council and they have been a leading example in ensuring all home-to-school transport is fitted with seatbelts.
In fact, 17 local authorities across Scotland already have the measure in place.
My bill, if successful, will mean that every local authority across Scotland will have to do the same. The response to the legislation from parents, schools and other groups we have spoken to has been extremely positive and supportive.
I will continue to work closely with local government, the transport industry, parenting groups and school pupils as the bill progresses.
No one should go to work and never return home
As MSPs sat in the chamber at Holyrood to discuss the independence referendum on its second day of debate, terrorism struck at the heart of Westminster in London.
The events in London are a stark reminder that, regardless of political affiliations, we all – MSPs, MPs and everyone who works in parliament – are there to do a job.
Arriving at parliament each day, we pass the policemen and women and security who protect us as we go to work.
It might only be a simple smile or a polite hello as we enter the building each day, but the events on Wednesday emphasised why it is they come to work alongside us.
In the line of service, they are there to protect our freedom, democracy and liberty.
No one, like the brave and honourable Keith Palmer, should come to work and not have the chance to return home that evening.
When I arrive back to my husband, children, and our family home this weekend, I will be thinking of those whose lives have been irreversibly changed this week and make sure I tell those closest to me how important they are.
Gillian Martin is the MSP for Aberdeenshire East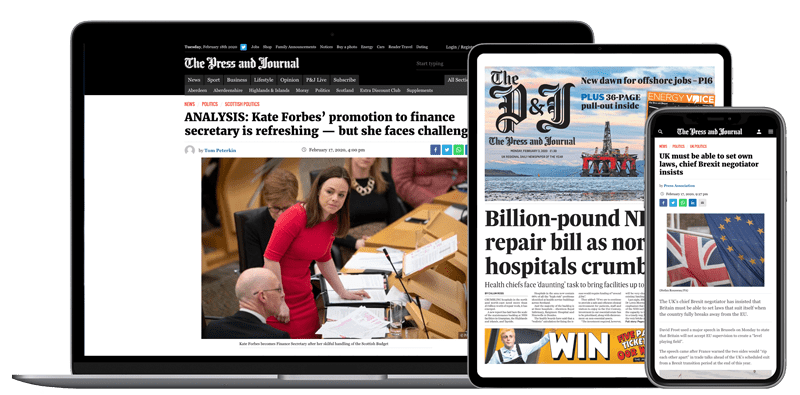 Help support quality local journalism … become a digital subscriber to The Press and Journal
For as little as £5.99 a month you can access all of our content, including Premium articles.
Subscribe