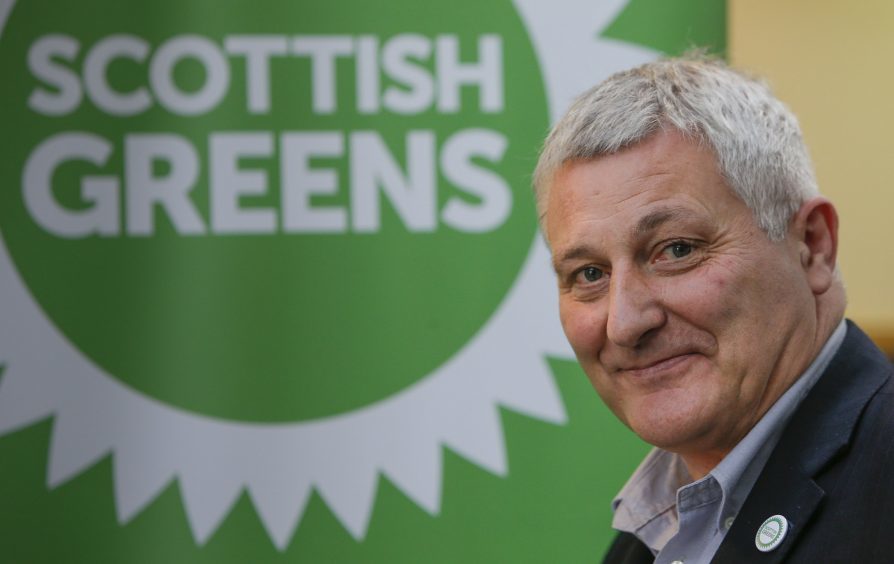 On May 4, the Scottish Green Party will be fielding more local candidates across the Highlands and Islands than ever before.
These candidates will challenge the status quo, by offering radical solutions to issues faced by their local communities, and will work to put power into the hands of communities.
Greens believe that devolution shouldn't stop at Holyrood, or at the council chamber, but that decisions should be made at the lowest level appropriate.
In many cases, this means that local communities should be empowered to take the decisions that impact them most.
Participatory budgeting is a concept that been rolled out in a number of areas across Scotland.
This is where councils set aside a proportion of their budget for local communities to spend on their priorities. Green councillors have championed this scheme in Edinburgh, where the 'Leith decides' programme has seen members of the local community decide what schemes should benefit from available funding.
In the Highlands and Islands, community renewable energy schemes are a great example of local people banding together to take advantage of an opportunity which benefits the whole community.
But, of course, not every local service can be run by communities, and our local councils need to be funded appropriately to ensure they can provide an acceptable level of service.
Schools, roads and social care are just some of the services we rely on our local councils to provide.
Green MSPs secured an additional £160 million in extra funding for Scotland's local councils during budget negotiations. That's more in one budget than the other opposition parties have managed in ten years of opposition at Holyrood.
Our budget concession means nearly £18million extra for councils across the Highlands and Islands. This money is already having an impact on local services, with many of our councils reversing previously planned cuts and able to increase funding in some areas.
But, going forward, we need to ensure councils are funded in a fairer way. Flexibility is required, so that councils can levy taxation appropriately to meet local needs.
The current council tax system is broken. It doesn't work for councils or the public, providing little of the revenue required and heaping the burden on those least able to pay.
Greens have long called for the implementation of a Land Value Tax (LVT) as a fairer way to fund local services. Such a tax would ensure that wealthy land owners paid substantially more than they currently do.
In addition, we also believe councils should have a range of other levers at their disposal to help fund local services.
New developments are often proposed for green belt areas, while there is often an abundance of derelict land left undeveloped. Giving councils the ability to tax derelict land would force large developers to stop hoarding land, or pay up.
Greens also support local councils having a role in setting business rates. We recently proposed that councils should set half this rate, allowing them to adjust for local circumstances as appropriate.
Another recent Green proposal was that of a fiscal framework for local authorities. This would mean that there was an understanding between the Scottish Government and councils over how funding would be allocated, much like the current framework that exists between the UK Government and Scottish Governments.
Such a framework would allow councils to plan over a longer period, rather than the current yearly budget deals which encourage shorttermism and do not encourage preventative spending.
If local government is to work effectively for our communities, it needs to be able to plan ahead. Increasing funding for active travel projects, for instance, can help tackle obesity by encouraging walking and cycling, and also reduce instances of heart and respiratory disease – which are both associated with air pollution.
Ensuring greater provision of early years' child care will enable our children to have the best possible start in life and allow parents to return to the work place sooner, boosting our economy and helping to tackle ingrained gender inequalities.
These are all things that can be achieved with a long-term outlook, an inclination to work collaboratively when appropriate, and a willingness to empower communities when appropriate. Green Councillors in the Highlands and Islands would embody all these qualities.
Evidence for change overwhelming
During the past few months, I have been working with colleagues, clerks in the Scottish Parliament's Non-Governmental Bill Unit, as well as children's organisations on a proposal for a Member's Bill.
My proposal would ensure that children are afforded the same right to protection from assault as adults. This would be achieved by ending the current position in Scots law where the physical punishment of children can be viewed as 'justifiable assault'.
The UN Convention on the Rights of the Child makes it clear that children must be protected from all forms of violence. Yet, in 2017, children in Scotland are still afforded less protection than adults. It is an anomaly which many believe should now be remedied.
The evidence for change is overwhelming. A wide range of studies highlights the harm that can be caused by physical punishment of any kind.
Rather than improving children's behaviour, physical punishment has been shown to make it worse.
To offer parents more choice, support, and a range of more effective options to manage children's behaviour, whilst at the same time ensuring equity and fairness for children, seems to me the right thing to do. I hope to have my proposal finalised very soon.
John Finnie, Scottish Green MSP