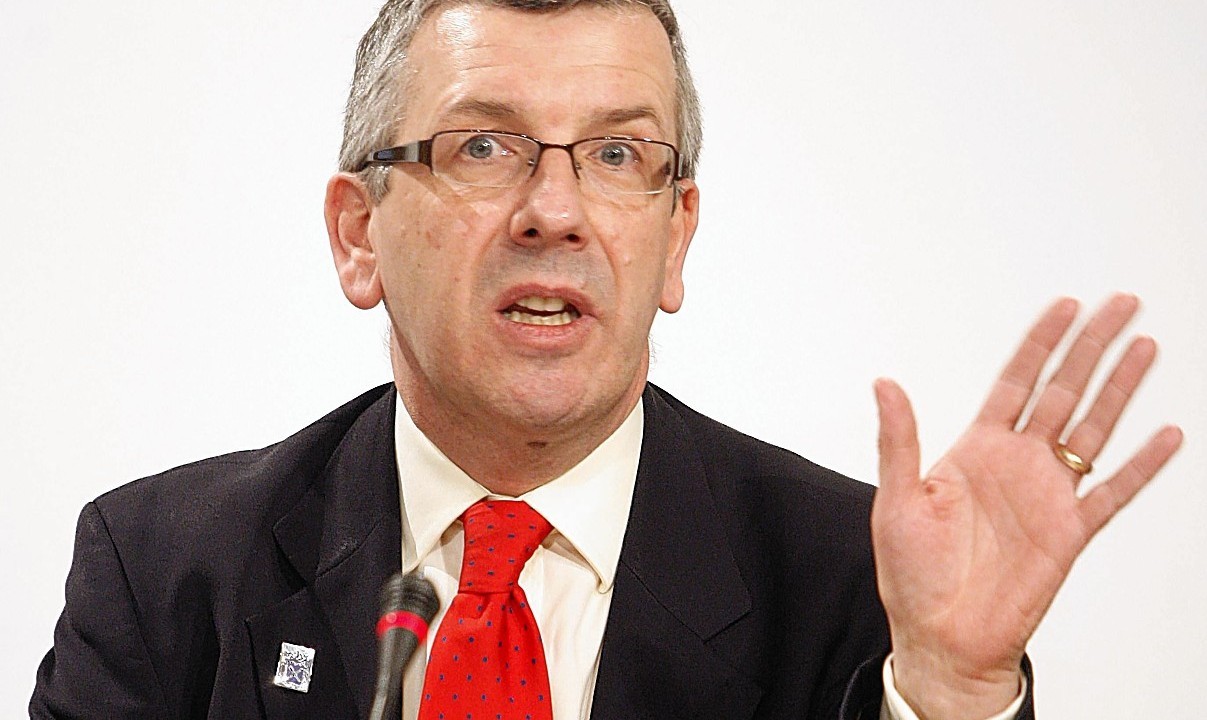 My interest in road safety was brought into sharp focus when two teenagers tragically died in a horrific road accident on the outskirts of Inverness.
It was a terrible loss of life that not only affected the families involved but friends, acquaintances and the wider community.
At the time I was approached by one of the families to see what could be done to help prevent more road deaths and to support new legislation aimed at young drivers.
I believe that drivers who have passed their test should be required to display a "just passed" P plate on their vehicle for 90 days after the test, attend a one-day Pass Plus advanced driving course and there should be a limit on the number and age of passengers carried by a new driver.
Graduated licensing schemes, which allow novice drivers to build up their driving skills and experience gradually, already exist in other parts of the world, including Scandinavia and Australia.
This research set me on a path of supporting Brake, the national road safety charity which aims to stop the needless deaths and serious injuries which happen on our roads every day.
My next campaign is to highlight that the Scottish Government has been slow in tackling drug driving and that it should act quickly to equip the police with 'drugalysers' to test motorists for cannabis or cocaine during road-side stops.
Two years ago England and Wales made it an offence to drive with certain drugs in your system and there is a zero-tolerance approach to illegal drugs.
New figures reveal that the same number of drivers have died on our roads after taking cannabis as those who died after drinking, but this is generally not known by the public.
Toxicology reports from drivers and motorcyclists killed in road accidents across Scotland over three years found one in five cases tested positive for alcohol consumption. The same number tested positive for cannabis with one in five fatalities linked to the drug.
Transport Scotland has compiled a list of contributory factors in reported road accidents, based on police opinion at the time of the incident.
One of the factors listed was impairment by drugs, either illicit or medicinal. I believe that toxicology reports are proving that drugs are a bigger factor than at first thought.
In England and Wales there has been a four-fold increase in the number of motorists charged with drug driving and convictions rates are up from 52% to 95%.
In Scotland, First Minister Nicola Sturgeon has stressed that it is already an offence to be in charge of a vehicle while unfit to drive through drink or drugs.
The Scottish Government has said it will look at the evidence from England and Wales but I argue that more can be done and straight away.
The first minister also says it is "a complex issue" as across the border there are individual limits for 17 drugs types.
But, that hasn't put England and Wales off – they are using the legislation and the drugalyser is targeting cannabis and cocaine, two of the most popular drugs.
In Scotland, police still use the field impairment test at the roadside for anyone suspected of driving under the influence of drugs.
This involves co-ordination tests, such as walking in a straight line and standing on one leg, reminiscent of the old style drink-driving test before breathalysers were introduced.
There are positive noises coming from the Scottish Government and I hope ministers will eventually give police new measures to tackle the problem.
But I would hate to see more tragic accidents across the Highlands and Islands and Scotland which could have be prevented by extending the laws on drug driving.
No family should face the terrible consequences caused by drug driving and one death is one too many.
Another issue I am passionate about is diabetes, as the Scottish Diabetes Champion and also convener of the Scottish Parliament's cross-party group on diabetes.
I am not a diabetic but was encouraged to take up the issue back in 1997 when I was then a newly elected Westminster MP and was given a tour of the diabetic unit at Raigmore Hospital.
I met a nurse who told me diabetes was the main cause of blindness among people of working age and it was responsible for half of all non-traumatic lower limb amputations. It was then costing the National Health Service £0.5billion, a bill which has since rocketed.
I'm currently working on a member's bill in the Scottish Parliament, based around diabetes and sugar.
I can't say too much about it at the moment because I'm in early stages of research, but it was sparked off by a visit to Charleston Academy in Inverness to see how pupils and teachers tackle lessons on diet and sugar intake.
Fast food, fat and sugar, as well as adding to our problem with diabetes, are causing an obesity epidemic and I am hoping my bill will chip away at what's available to pupils.
Sometimes, as MSPs, we learn not to take ourselves too seriously.
Recently I was on the Western Isles and took a taxi to Stornoway with my Labour MSP colleague, Rhoda Grant, who also covers the Highlands and Islands.
I sat in the front next to the driver and, passing the time of day, the driver discovered that we were on our way to the new Labour MSPs' office for interviews to find another member of staff.
I had to laugh when he chirped up: "Aye, I've heard about that Rhoda Grant but I don't know who the other guy is!"
This month people will get the chance to question candidates prior to the May council election and Labour will be campaigning on an anti-austerity message to put more money into local authority and health services.
As a former councillor, on one memorable occasion, I was showing a fresh-faced party recruit the rules of door knocking.
We were half way up the path when an Alsatian flew out growling and snapping at us.
We just had time to make a quick exit over the fence to safety. "How do I take a note of that?" said my shaking volunteer with his voting sheet. "I think you can safely put them down as a don't know!" I replied.
David Stewart, Labour MSP for Highlands and Islands